NVISO
(trademark)
Madison, WI
Company Profile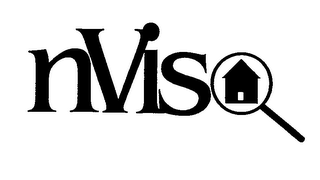 Status:Inactive
Registration:Oct 16, 2001
State ID:76325821
Reg. number:2772304
Status:710 - Cancelled - section 8
Status date:May 15, 2010
Illustration:Drawing or design which also includes word(s)/ letter(s)/number(s)
Attorney:Catherine J. Furay
MURPHY & DESMOND, S.C
PO Box 2038, Madison, WI 53701
Employee:John C Tingley
Goods & Services:The letters "nviso" appears on a straight line with the letter "n" in lower case, the letter "v" in upper case, and the letters "i" "s" "o" in lower case. the dot on the top of letter "i" intersects at the top of the letter "v". the letter "o" contains a drawing which appears to be the resemblance of a "home" which is a filled-in/solid colored square with a triangle on top of the square appearing to be a roof. in addition, there is a rectangle in the center of the "home" which is not filled...
Owner:Smith & Rogers Consulting, Llc, 1150 Williamson Street, Suite 105, Madison, WI 53703 >
No reviews for NVISO yet.