IT SCREEN LENS CLEANER
(trademark)
Olyphant, PA
Company Profile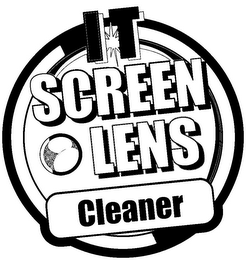 Registration:Jan 15, 2015
State ID:86504288
Status:630 - New application - record initialized not assigned to examiner
Status date:Jan 21, 2015
Illustration:Drawing or design which also includes word(s)/ letter(s)/number(s)
Attorney:Skm Industries, Inc
1012 Underwood Rd, Olyphant, PA 18447 >
Goods & Services:Color is not claimed as a feature of the mark., The mark consists of a stylized camera lens with bubble lens flare. the top of the lens reads "it" with a star-burst in the background. below that it reads "screen lens" and below that element in a plaque it reads "cleaner"., Cleaning preparations for electronic screens, The stippling is for shading purposes only.
Owner:Skm Industries, Inc, PO Box 278, Olyphant, PA 18447
No reviews for IT SCREEN LENS CLEANER yet.