FERRERO RONDNOIR
(trademark)
Company Profile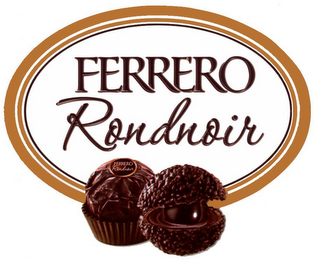 Registration:Nov 17, 2010
State ID:85179009
Reg. number:4159883
Status:700 - Registered
Status date:Jun 19, 2012
Illustration:Drawing or design which also includes word(s)/ letter(s)/number(s)
Attorney:Leo M. Loughlin
Rothwell, Figg, Ernst & Manbeck, pc
607 14Th Street Nw, Washington, DC 20005 >
Employee:Frank J Lattuca
Goods & Services:The color(s) copper, dark brown and white is/are claimed as a feature of the mark., The representation of the unwrapped candy, The mark consists of a copper oval label with copper, white and dark brown stripes containing the words "ferrero" in capital letters and "rondnoir" in cursive and both words are in dark brown with streaks of white. below the word "rondnoir" is a copper and dark brown-wrapped candy ball with a dark brown and copper striped wrapper at the base of the ball. the oval label...
Owner:Soremartec S.a, Rue Joseph Netzer, 5, Arlon, Belgium
No reviews for FERRERO RONDNOIR yet.