B99B TAME YOUR GAME!
(trademark)
Bothell, WA
Company Profile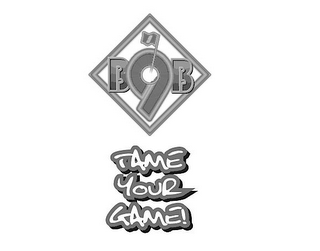 Registration:Oct 7, 2013
State ID:86084816
Status:730 - First extension - granted
Status date:Oct 13, 2014
Illustration:Drawing or design which also includes word(s)/ letter(s)/number(s)
Attorney:Keesonga Gore
MINOTT GORE, PA
201 S Biscayne Blvd Ste 2800, Miami, FL 33131 >
Employee:Mayur C Vaghani
Goods & Services:Color is not claimed as a feature of the mark., The mark consists of the stylized text "b9b" within a diamond shape. the number "9" in "b9b" has a flag protruding from it featuring the number "9". below the diamond shape appears the stylized text "tame your game!"., Prepared alcoholic cocktail
Owner:Back 9 Beverage Llc, 5707 189Th Street Se, Bothell, WA 98012 >
No reviews for B99B TAME YOUR GAME! yet.