N6649 Brandon Rd, Ripon, WI 54971
Industry:Garage Builders, Contractors, Decks, Doors, Drywall, ...
Registration:2008
Phone:(920) 299-1449
Description:Zrinsky Construction is a owner operated company with a 3 to 5 man crew. Our general policy is 50% down and 50% upon completion. A long list of recent clients as references is always available upon ...
Member:Waylon Zrinsky
Warranties:Yes
Open Hours:By Appointment
Licensed:Yes
Service area:Ripon based company serving most of the state of Wisconsin
Free estimates:Yes
Senior discount:10%
Excluded services:Excavating, Concrete foundations, Plumbing, and Electrical. However we have great companies we work with if any of these are a factor in completing your project.
Industry:Pizzeria Chain
Registration:Feb 29, 2000
Phone:(608) 355-5080
Addresses:413 Hwy 12, Baraboo, WI 53913 (Physical)
413 Us Highway 12, West Baraboo, WI 53913
PO Box 269, West Baraboo, WI 53913
State ID:Z002954
Business type:Domestic Business
Members (3):Harry Nelson (President)
Deb Nelson (Vice-President)
Catherine Booth (Manager, inactive)
801 Foxglove Road, Wausau, WI 54401
Registration:May 18, 2010
State ID:Z004535
Business type:Domestic Limited Liability Company
210 S. Water Street #720, Milwaukee, WI 53204
Registration:Sep 9, 2002
State ID:Z003286
Business type:Domestic Limited Liability Company
1626 Oak St, La Crosse, WI 54603
Registration:Nov 1, 2004
State ID:Z003642
Business type:Domestic Limited Liability Partnership
1311 Stephi Road, Eau Claire, WI 54703
Registration:Dec 13, 2005
State ID:Z003851
Business type:Domestic Limited Liability Company
324 E. Wisconsin Avenue, Milwaukee, WI 53202
Registration:Jan 19, 2006
State ID:Z003881
Business type:Domestic Limited Liability Company
584 Wsconsin Dells Pkwy S, Lake Delton, WI 53940
Industry:Pizzeria Chain
Member:Harry Nelson (Manager)
Registration:Jun 23, 2015
State ID:Z005463
Business type:Domestic Business
Registration:Jul 1, 2015
State ID:Z005465
Business type:Domestic Limited Liability Company
Registration:Mar 2, 2015
State ID:Z005400
Business type:Domestic Limited Liability Company
Registration:Nov 25, 2014
State ID:Z005339
Business type:Domestic Limited Liability Company
Z-ROD
(trademark)
Superior, WI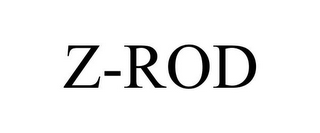 Registration:Nov 9, 2010
State ID:85172500
Reg. number:4046834
Status:700 - Registered
Status date:Oct 25, 2011
Illustration:Drawing with word(s)/letter(s)/number(s) in Block form
Attorney:Christopher J. Schulte
MERCHANT & GOULD PC
PO Box 2910, Minneapolis, MN 55402
Employee:William Patr Shanahan
Goods & Services:Motor oil and lubricants
Owner:Amsoil Inc, 925 Tower Ave., Superior, WI 54880
6516 Monona Dr. #116, Madison, WI 53716
Status:Inactive
Registration:Jun 5, 2006
State ID:Z003946
Business type:Domestic Limited Liability Company
6106 West Spencer Place, Milwaukee, WI 53218
Status:Inactive
Registration:Apr 3, 2007
State ID:Z004072
Business type:Domestic Limited Liability Company
611 Rink Rd, Twin Lakes, WI 53181
Status:Inactive
Registration:Feb 28, 1978
State ID:1Z00867
Business type:Domestic Business