434 Highland Dr, River Falls, WI 54022
Industry:Medical Devices, Plastics Products, NEC (plasti
Site:qmrplastics.com
Phone:(715) 426-4700, (715) 426-5115 (Fax)
Description:QMR Plastics is a Medical Device company located in 434 Highland Dr, River Falls, WI, United States.
Member:Aron Yngve (Executive, Principle, Founder)
SIC:3089 - Plastics Products, Not Elsewhere Classified
1321 30Th Street South, La Crosse, WI 54601
Registration:Sep 1, 2010
State ID:Q004406
Business type:Domestic Business
1896 Barber Dr, Stoughton, WI 53589
Registration:Dec 4, 2007
State ID:Q004002
Business type:Domestic Limited Liability Company
Gorman & Company Inc, Oregon, WI 53575
Registration:Nov 8, 1999
State ID:Q002861
Business type:Domestic Limited Liability Company
Registration:Mar 19, 2015
State ID:Q005043
Business type:Domestic Limited Liability Company
QMS
(trademark)
De Forest, WI · Wilmington, DE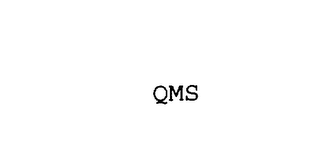 Registration:Jun 15, 2000
State ID:76070664
Reg. number:2970974
Status:702 - Section 8 & 15-accepted and acknowledged
Status date:Aug 29, 2011
Illustration:Typeset: Word(s)/letter(s)/number(s)
Attorney:Jeffrey D. Peterson
MICHAEL BEST & FRIEDRICH LLP
100 East Wisconsin Avenue, Milwaukee, WI 53202
Employee:Michael J Souders
Goods & Services:Animal health care services in the nature of promoting udder health and milk quality for domestic animals, namely, providing technical consultation and assistance services to promote udder health and ...
Owners (2):Abs Global, Inc, 1525 River Road, De Forest, WI 53532
Genus, Inc, 1209 Orange Street, Wilmington, DE 19801
Registration:Nov 6, 2009
State ID:77867373
Reg. number:3990749
Status:700 - REGISTERED
Status date:Jul 5, 2011
Illustration:3000
Attorney:Deborah G. Spanic
Employee:Elissa Garber Kon
Goods & Services:Color is not claimed as a feature of the mark., "PRODUCTIONS", The mark consists of stylized record turntable with a squeezed look. The turntable includes a volume control in the left lower corner...
Owner:Munson, Quinn, 8914 West Appleton Avenue, #102, Milwaukee, WI 53225
3828 Sandhill Dr, Pulaski, WI 54162
Status:Inactive
Registration:Jan 27, 2006
State ID:Q003733
Business type:Domestic Limited Liability Company
445 S Madison St, Green Bay, WI 54301
Status:Inactive
Registration:Jun 18, 1999
State ID:B042185
Business type:Non-Stock Corporation
PO Box 33, Brookfield, WI 53008
Status:Inactive
Registration:Sep 10, 1979
State ID:0048895800
Entity State:TX
Agent:W O Mcdaniel
626 N. 16Th St., La Porte, TX 77571 (Physical)
TIN:30004555881
28501 Wilmot Rd, Bristol, WI 53179
Status:Inactive
Industry:Nonclassifiable Establishments
Member:Henry Coots (Principal, inactive)
Status:Inactive
Doing business as:QMR HOLDINGS, LLP
Registration:Apr 28, 2003
State ID:Q003278
Business type:Domestic Limited Partnership
Status:Inactive
Registration:May 16, 2008
State ID:Q004068
Business type:Domestic Limited Liability Company
Status:Inactive
Registration:Feb 9, 2004
State ID:Q003408
Business type:Domestic Limited Liability Company