1103 S 38Th Ave, Richland, WA 99353
Industry:Entertainment, Medical Doctor's Office
Site:xrayxpress.co.uk
Description:We provide fast efficient xray, DEXA and ultrasound services for patients with busy lives, who demand the highest standards of clinical excellence & personal care.
Member:Holly Didier (Owner)
616 5Th Ave S, Edmonds, WA 98020
Industry:Whol Medical/Hospital Equipment Medical Laboratory
Phone:(425) 774-6580
Member:David Marte (Owner)
14015 35Th Ave Ne, Seattle, WA 98125
Categories:X-Ray Equipment & Supplies Retail
Phone:(206) 364-7750
810 Water St, Beckett Point, WA 98368
Industry:Custom Computer Programming, All Other Publishers, Publishers
Doing business as:Xref Publishing Co Inc
Xref Publishing
Site:xrefpub.com
Phone:(360) 385-4279, (360) 385-4417 (Fax)
Members (3):Monica Placz (President, Manager)
Joseph Placz (Chief Executive Officer, Owner)
Agnes Placz (Vice-President)
SIC:2741 - Miscellaneous Publishing
Categories:Computer Software
Company size:2
1420 20Th St Nw, Auburn, WA 98001
Categories:Testing Equipment & Supplies
Phone:(253) 939-8818
7220 151St St Sw, Edmonds, WA 98026
Phone:(206) 214-6066
3020 N Sullivan Rd # D, Spokane Valley, WA 99216
Industry:Dental Equip & Supplies Mfg
Site:imagemax.us
Phone:(509) 242-1011, (509) 242-1012 (Fax)
Member:Jim Jacobson (Owner)
SIC:3843 - Dental Equipment and Supplies
SIC6:384398 - Dental Equipment & Supplies-Mfrs
Company size:2
Categories:Medical Imaging Equipment & Systems
Phone:(253) 661-6889
28 W 3Rd Ave, Spokane, WA 99201
Industry:Nonclassifiable Establishments, Nursing/Personal Care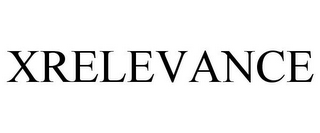 Registration:Jan 5, 2011
State ID:85211323
Reg. number:4703962
Status:700 - Registered
Status date:Mar 17, 2015
Illustration:Drawing with word(s)/letter(s)/number(s) in Block form
Attorney:Patchen M. Haggerty
Perkins Coie LLP
1201 Third Avenue Suite 4900, Seattle, WA 98101
Employee:Tejbir Singh
Goods & Services:Providing a web site featuring temporary use of non-downloadable software for use in database management; software as a service (saas) services featuring software for use in database management;...
Owner:Atigeo Llc, 800 Bellevue Way N.e., Ste. 600, Bellevue, WA 98004
24247 Se 44Th St, Bellevue, WA 98029
Status:Inactive
Industry:Motion Picture/Tape Distribution
Member:Raymond Basile (Principal, inactive)
9030 Greenwood Ave N, Seattle, WA 98103
Status:Inactive
Industry:Business Services
Status:Inactive
Registration:May 9, 1983
Inactive since:Aug 25, 2003
State ID:600495993
Business type:Profit
Expiration:Perpetual
Members (2):Rehu Fisher (President), Graham, WA 98338
Mark Fisher (Secretary), Graham, WA 98338
Agent:Carl A Taylor Lopez
1510 14Th Ave, Seattle, WA 98122 (Physical)
Status:Inactive
Registration:May 13, 1996
Inactive since:Aug 23, 1999
State ID:601712035
Business type:Profit
Expiration:Perpetual
Members (2):Rex E Baldwin (President), 308 Hayes St, Seattle, WA 98109
M Kate Mandell (Vice President), 308 Hayes St, Seattle, WA 98109
Agent:Rex Baldwin
308 Hayes St Box 9081, Seattle, WA 98109 (Physical)
XRES
(trademark)
Bothell, WA
Status:Inactive
Registration:Aug 7, 2001
State ID:76298424
Status:602 - Abandoned-failure to respond or late response
Status date:Mar 31, 2005
Illustration:Typeset: Word(s)/letter(s)/number(s)
Attorney:Advanced Technology Laboratories, Inc
22100 Bothell Everett Hwy, Bothell, WA 98021
Employee:Shari L Sheffield
Goods & Services:Feature of an ultrasound imaging apparatus, namely, computer software to enhance an image, Feature of a medical diagnostic ultrasound apparatus, namely, computer software to enhance an image
Owner:Advanced Technology Laboratories, Inc, 22100 Bothell Everett Highway Se, Bothell, WA 98041
XRE
(trademark)
Spokane, WA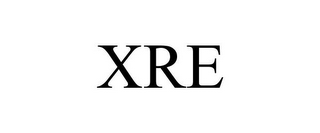 Status:Inactive
Registration:Mar 6, 2006
State ID:78829923
Reg. number:3196594
Status:710 - CANCELLED - SECTION 8
Status date:Aug 16, 2013
Illustration:4000
Attorney:David A. Morasch
Employee:Kaelie Elizabeth Kung
Goods & Services:Real estate brokerage and management services, Real estate agencies, Real estate listing, Real estate leasing, renting, and management
Owner:Xre, Llc, Suite X 28 W. 3Rd Ave., Spokane, WA 99201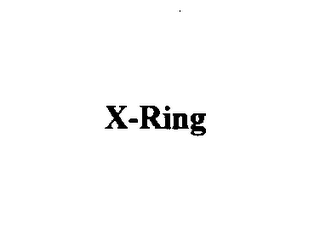 Status:Inactive
Registration:Dec 16, 1996
State ID:75213449
Status:608 - Abandoned - after petition decision
Status date:Jan 15, 1999
Illustration:Drawing with word(s)/letter(s)/number(s) in Stylized form
Attorney:Michael J Caddell
OLYMPIC ARMS INC
512 Tiffany Trail, Richardson, TX 75081
Employee:Christine M Baker
Goods & Services:Firearms
Owner:Olympic Arms, Inc, 620 Old Pacific Highway, S.e., Olympia, WA 98513