Industry:Consumer Services, Building Maintenance Services, Air Duct Cleaning, Dryer Vent Cleaning, Heating & Air Conditioning/hvac
Doing business as:O2PURE Air Duct Cleaning LLC
Registration:Jul 1, 2004
Site:o2pureairductcleaning.com
Phone:(425) 605-8976, (425) 605-1293 (Fax)
Description:O2PURE Air Duct Cleaning performs services with the highest quality of Integrity by adhering to the National Air Duct Cleaners Association guidelines for contaminate removal. Translated this means...
Addresses:22711 Ne 150Th Street, Woodinville, WA 98077
Woodinville, WA 98077
Members (3):Mr Kirk Nygaard (President)
Mrs Page Robinson (Vice President)
Kirk Nygaard
Licensed:Yes
Service area:King, Pierce, & Snohomish Counties
Free estimates:Yes
Senior discount:5%
Excluded services:Ask for details.
Categories:Duct Cleaning, Furnaces - Industrial
Warranties:Satisfaction
Open Hours:Mon-Fri 6:00 AM-6:00 PM; Sat 7:00 AM-5:00 PM
Specialties:Residential Duct Cleaning, Commercial Duct Cleaning, Air Purification
Company size:1-10 employees
3902 W Valley Hwy N, Auburn, WA 98001
Categories:Oxygen Equipment & Supplies
Phone:(253) 939-4870
18601 Highway 99, Lynnwood, WA 98037
Categories:Restaurants
Phone:(425) 640-0505
4206 Wallingford Ave N, Seattle, WA 98103
Industry:Business Services at Non-Commercial Site
Member:Sean Onart (Principal)
540 Partridge Dr Nw, Olympia, WA 98502
Industry:Timber Tract Operation
Member:Robert Steeneck (Principal)
5007 Pacific Hwy E, Tacoma, WA 98424
Industry:Whol Medical/Hospital Equipment
Member:Karl Reudiger (Principal)
3208 33Rd Ave S, Seattle, WA 98144
Industry:Business Services at Non-Commercial Site, Nonclassifiable Establishments
19505 52Nd Ave W, Lynnwood, WA 98036
Industry:Eating Place
Industry:Oxygen Bars Rentals Sales and Supply
Addresses:PO Box 12016, Bothell, WA 98082
Bothell, WA 98082
Members (2):Dave Drake (Chief Executive Officer)
Tom Ulcak (President)
O2C
(trademark)
Seattle, WA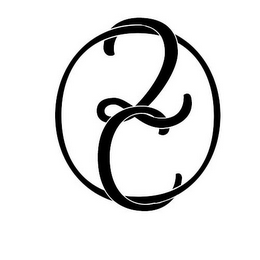 Registration:Jun 25, 2013
State ID:85969143
Status:686 - Published for opposition
Status date:Dec 3, 2013
Illustration:Drawing with word(s)/letter(s)/number(s) in Stylized form
Employee:Margery Ann Tierney
Goods & Services:Color is not claimed as a feature of the mark., The mark consists of the letter "o", the number "2", and the letter "c". the "o", "2", and "c" are connected and/or overlapping., Bracelets; lapel...
Owner:Roberts, Teresa F, 24540 14Th Ave S., Des Moines, WA 98198
Correspondent:Teresa F. Roberts
24540 14Th Ave S, Seattle, WA 98198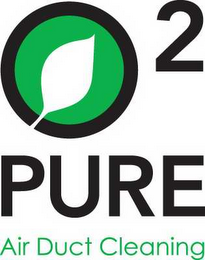 State ID:78465066
Status:622 - Misassigned serial number
Status date:Oct 27, 2004
Illustration:Drawing or design which also includes word(s)/ letter(s)/number(s)
Goods & Services:The color(s) is/are claimed as a feature of the mark., The mark consists of circle outlined in the black color, with a green background inside the cirle, with the center being a white leaf. the...
Owner:Page M. Robinson, 22711 Ne 150Th, Woodinville, WA 98077
Correspondent:Page M. Robinson
22711 Ne 150Th St, Woodinville, WA 98077
10258 21St Ave Sw, Seattle, WA 98146
Status:Inactive
Industry:Roofing/Siding Contractor
Phone:(206) 762-7067
Member:Kevin E. Odegaard (Partner, inactive)
Status:Inactive
Registration:Oct 14, 1996
Inactive since:Oct 31, 2015
State ID:601745211
Business type:Profit
Expiration:Perpetual
Members (4):Wesley Frederick (President,Chairman), 1098 E Rosenoff Road, Ritzville, WA 99169
Kari Frederick (Secretary,Treasurer), 1098 E Rosenoff Road, Ritzville, WA 99169
Sharon Oestreich (Secretary,Treasurer), PO Box 264, Ritzville, WA 99169
Tyler Frederick (Vice President), 1098 E Rosenoff Road, Ritzville, WA 99169
Status:Inactive
Registration:Mar 26, 1984
Inactive since:Jun 19, 2000
State ID:600522308
Business type:Profit
Expiration:Perpetual
Members (3):Julie Mendenhall (President), 1416 Sw 143Rd St, Seattle, WA 98166
Joyce Medenhall (Secretary), 1416 Sw 143Rd St, Seattle, WA 98166
Donald Memdenhall (Vice President), 1416 Sw 143Rd St, Seattle, WA 98166
Status:Inactive
Registration:Sep 20, 1994
Inactive since:Dec 24, 2001
State ID:601575367
Business type:Profit
Expiration:Perpetual
Members (2):Michael W Byrne (President,Chairman), Seattle, WA 98177
Linda B Byrne (Vice President,Secretary,Treasurer), Seattle, WA 98177
Agent:Michael Byrne
1435 Nw 204Th Place, Seattle, WA 98177 (Physical)
Status:Inactive
Registration:Jul 26, 1995
Inactive since:Oct 25, 1999
State ID:601646308
Business type:Profit
Expiration:Perpetual
Member:Karen Klepper (Secretary,Chairman), 600 University St Ste 2002, Seattle, WA 98101
Agent:Karen M Klepper
600 University St Ste 2002, Seattle, WA 98101 (Physical)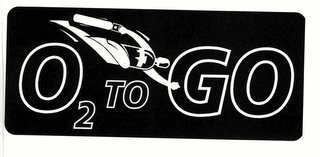 Status:Inactive
Registration:Sep 26, 2003
State ID:78305981
Reg. number:2955749
Status:713 - Cancelled - section 18
Status date:Jun 10, 2009
Illustration:Drawing or design which also includes word(s)/ letter(s)/number(s)
Attorney:Byrne Specialty Gases, Inc
Employee:Gene V J Maciol
Goods & Services:Cylinder containing compressed, medical grade oxygen gas, with an integrated valve assembly including regulator, contents gauge, flow selector dial, shut-off valve and handle, Oxygen to go
Owner:Byrne Specialty Gases, Inc, 601 South Andover Street, Seattle, WA 98108