826 North Volland St, Kennewick, WA 99336
Industry:Management Consulting
Site:i-3global.com
Description:Intelligent Implementation through Integration, I-3 Global, Inc.
With a wide range of experience available among our key staff and partners across various industries, we are uniquely qualified...
Specialties:Staff Augmentation, Prime Contracting, Management Consulting, Security - Physical Protection Implementation, International Logistics
Founded:2013
Company size:1-10 employees
PO Box 511, Washougal, WA 98671
Industry:Detective/armored Car Services
Status:Inactive
Registration:May 12, 1997
Inactive since:Dec 12, 1997
State ID:601790482
Business type:Profit
Expiration:Perpetual
Members (2):David P Clark (President), 7471 N 25Th St, Saint Paul, MN 55128
Donald L Lamson (Vice President), 1070 S Wall St, Spokane, WA 99204
Agent:Donald Lamson
1070 S Wall St, Spokane, WA 99204 (Physical)
6707 Silent Creek Ave Se, Snoqualmie, WA 98065
Status:Inactive
Industry:Business Services
Member:Peter Nilsson (Principal, inactive)
I360
(trademark)
Vancouver, WA
Registration:Nov 17, 2010
State ID:85179106
Reg. number:0000000
Status:602 - abandoned-failure to respond or late response
Status date:Sep 24, 2011
Illustration:4000
EmployeeMICKLEBURGH, LINDA BOH
Goods & Services:Computer software for organizing and viewing digital images and photographs, Immersive 360
Owner:Immersive Ventures, Inc., 16104 Ne 22Nd Street, Vancouver, WA 98684
I3
(trademark)
Edmonds, WA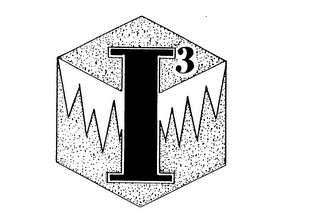 Status:Inactive
Registration:Jan 8, 1993
State ID:74346771
Reg. number:1817988
Status:710 - cancelled - section 8
Status date:Feb 10, 2001
Illustration:3S19
Employee:Christina B King
Goods & Services:Ski wear; namely, ski pants, sweaters, vests and jackets, The stippling is a feature of the mark.
Owner:Cornish, Leslie, 6706 172Nd Place Sw, Edmonds, WA 98026

Status:Inactive
Registration:Mar 3, 2006
State ID:78829027
Status:606 - abandoned - no statement of use filed
Status date:May 29, 2007
Illustration:5000
Employee:Virginia T Isaacson
Goods & Services:Fries, Frozen processed potatoes, and french fried potatoes, I three fries
Owners (3):Conagra Foods Lamb Weston, Inc, 8701 West Gage Blvd., Kennewick, WA 99336
Conagra Foods Packaged Foods, Llc, One Conagra Drive, Omaha, NE 68102
Conagra Foods Packaged Foods Company, Inc, One Conagra Drive, Omaha, NE 68102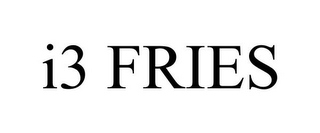 Status:Inactive
Registration:Mar 3, 2006
State ID:78829024
Status:606 - abandoned - no statement of use filed
Status date:May 22, 2007
Illustration:4000
Employee:Virginia T Isaacson
Goods & Services:Fries, Frozen processed potatoes, and french fried potatoes, I three fries
Owners (3):Conagra Foods Lamb Weston, Inc, 8701 West Gage Blvd., Kennewick, WA 99336
Conagra Foods Packaged Foods, Llc, One Conagra Drive, Omaha, NE 68102
Conagra Foods Packaged Foods Company, Inc, One Conagra Drive, Omaha, NE 68102
Status:Inactive
Registration:Mar 3, 2006
State ID:78829009
Status:606 - abandoned - no statement of use filed
Status date:May 29, 2007
Illustration:5000
Employee:Virginia T Isaacson
Goods & Services:Process, Frozen processed potatoes, and french fried potatoes, I three process
Owners (3):Conagra Foods Lamb Weston, Inc, 8701 West Gage Blvd., Kennewick, WA 99336
Conagra Foods Packaged Foods, Llc, One Conagra Drive, Omaha, NE 68102
Conagra Foods Packaged Foods Company, Inc, One Conagra Drive, Omaha, NE 68102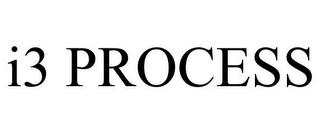 Status:Inactive
Registration:Mar 3, 2006
State ID:78829011
Status:606 - abandoned - no statement of use filed
Status date:May 22, 2007
Illustration:4000
Employee:Virginia T Isaacson
Goods & Services:Process, Frozen processed potatoes, and french fried potatoes, I three process
Owners (3):Conagra Foods Lamb Weston, Inc, 8701 West Gage Blvd., Kennewick, WA 99336
Conagra Foods Packaged Foods, Llc, One Conagra Drive, Omaha, NE 68102
Conagra Foods Packaged Foods Company, Inc, One Conagra Drive, Omaha, NE 68102