18532 43Rd Ave Ne, Seattle, WA 98155
Site:chockiegroup.com
Phone:(206) 367-1908, (206) 367-2205 (Fax)
Member:Chockie Alan (COO, Owner, Executive)
SIC:8999 - Services, Not Elsewhere Classified
19880 7Th Ave Ne # 102, Poulsbo, WA 98370
Doing business as:C B C Chocolates LLC
Choc Mo
Registration:Jan 1, 2006
Site:chocmo.com
Phone:(360) 930-0283
Description:ChocMo is a new Chocolate Bistro in Poulsbo. We have Desserts, Food, Wine, Beer on Tap, Espresso, and of course, our handmade chocolates. ChocMo is a great place to come relax with friends. We...
Member:Mr Peter Crabtree (Owner)
Categories:Chocolate & Cocoa, Bistro, Chocolate & Cocoa Wholesale & Manufacturers, Gluten-Free Foods
Areas served:Poulsbo
Cuisine:Tapas / Small Plates
Price Range:$30 and under
2028 W Meeker St Apt A11, Kent, WA 98032
Registration:Jan 1, 2009
Site:chockfuloflife.com
Phone:(253) 347-8786
Member:Killipohi K Chock (Owner)
Categories:Photographers - Portrait
1590 Woodridge Dr Se, Port Orchard, WA 98366
Categories:Dentists
Phone:(360) 871-5100
144 Railroad Ave Ste 225, Edmonds, WA 98020
Industry:Management Consulting, Consulting Engineer, Engineering Services
Doing business as:Chockie Group International Inc
Registration:Feb 3, 1995
Site:chockiegroup.com
Phone:(206) 367-1908
Description:Chockie Group International is a Management Consulting company located in 144 Railroad Ave Ste 225, Edmonds, Washington, United States.
Members (2):Allen Chockie (President)
Mr Allen Chockie (President)
SIC:8711 - Engineering Services
Categories:Power Plant Consultants, Business Services - General
Company size:4
1055 Birch St Sw, George, WA 98848
Industry:Nonclassifiable Establishments
Member:Katherine Hirschel (Principal)
PO Box 795, South Bend, WA 98586
Industry:Nonclassifiable Establishments
Registration:Jul 30, 2013
State ID:S4650943
Business type:Limited Liability Company
Entity State:VA
Agent:Phillip E Chocklett
WA
Registration:Mar 1, 2014
State ID:86208519
Reg. number:4705181
Status:700 - Registered
Status date:Mar 17, 2015
Illustration:Drawing with word(s)/letter(s)/number(s) in Block form
Attorney:Chococurb Inc
CHOCOCURB INC
12618 10Th Ave Ne, Seattle, WA 98125
Employee:Mark Timothy Mullen
Goods & Services:Delivery of chocolate to club members on a periodic basis, Choco curb; chocolate curb
Owner:Chococurb Inc, 4616 25Th Ave Ne, Ste 184, Seattle, WA 98105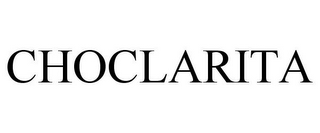 Registration:Mar 3, 2015
State ID:86551247
Status:630 - New application - record initialized not assigned to examiner
Status date:Mar 16, 2015
Illustration:Drawing with word(s)/letter(s)/number(s) in Block form
Attorney:Nightshade Partners, Inc
PO Box 14482, Spokane, WA 99214
Goods & Services:Chocolate flavored ready to drink margarita cocktail, Chocolate margarita
Owner:Nightshade Partners, Inc, PO Box 14482, Spokane Valley, WA 99214
Tacoma, WA · Paramus, NJ
Registration:Sep 11, 1998
State ID:75551238
Reg. number:2263281
Status:800 - Registered and renewed
Status date:Oct 18, 2009
Illustration:Typeset: Word(s)/letter(s)/number(s)
Attorney:Gail E. Nickols
GRAHAM CAMPAIGN, PC
36 W 44Th St, New York, NY 10036
Employee:Robert J Crowe
Goods & Services:Candy, namely,chocolate, Chocolate aide
Owners (4):Korth, Wiliam M, 4301 South L St, Tacoma, WA 98418
Evans, Sarajane, 4301 South L St, Tacoma, WA 98418
Evans & Korth, 711 South 48Th St, Tacoma, WA 98408
Lemberger Candy Corp, 160 East Midland Avenue, Paramus, NJ 07653
Status:Inactive
Registration:Feb 3, 1995
Inactive since:Feb 29, 2016
State ID:601604115
Business type:Profit
Expiration:Perpetual
Member:Alan Chockie (ALL Officers), 18532 43Rd Ave Ne, Seattle, WA 98155
Agent:Ptsge Corp
925 Fourth Avenue Ste 2900, Seattle, WA (Physical)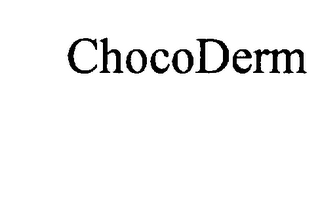 Status:Inactive
Registration:Jan 2, 1998
State ID:75412993
Reg. number:2214681
Status:710 - Cancelled - section 8
Status date:Aug 1, 2009
Illustration:Typeset: Word(s)/letter(s)/number(s)
Employee:Laurie Mintzer
Goods & Services:Chocolates in solid form, Choco-derm
Owner:Altered Images Design, 12035 Se 76Th Street, Newcastle, WA 98056
Correspondent:Altered Images Design
12035 Se 76Th Street, Renton, WA 98056
Status:Inactive
Registration:Apr 6, 1990
State ID:74046644
Status:602 - Abandoned-failure to respond or late response
Status date:May 15, 1991
Illustration:Typeset: Word(s)/letter(s)/number(s)
Attorney:Bruce A. Kaser
Barnard, Pauly & Kaser, P.S
Suite 240, Seattle, WA 98188
Employee:Lisa Knight
Goods & Services:Cookies, wafers and candy, Chocolate delights choco- delites
Owner:Inorex, Inc, 1111 Andover Park West, Seattle, WA 98138
Status:Inactive
Registration:Apr 17, 1996
State ID:75090717
Status:606 - Abandoned - no statement of use filed
Status date:Nov 14, 1997
Illustration:Typeset: Word(s)/letter(s)/number(s)
Attorney:Lee E Johnson
CHRISTENSEN O'CONNOR JOHNSON & KINDNESS
1420 Fifth Avenue Suite 2800, Seattle, WA 98101
Employee:Ever Fruehling
Goods & Services:Cheese, Chocolate cheese
Owner:Cheese Land, Inc, 1932 First Avenue, #717, Seattle, WA 98101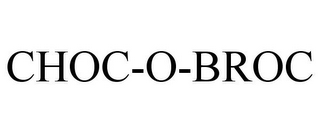 Status:Inactive
Registration:Jun 10, 2010
State ID:85059403
Status:606 - Abandoned - no statement of use filed
Status date:Jun 18, 2012
Illustration:Drawing with word(s)/letter(s)/number(s) in Block form
Attorney:Mark L. Lorbiecki
Lowe Graham Jones
701 Fifth Ave., Seattle, WA 98104
Employee:Paula M Mahoney
Goods & Services:Bakery goods which include vegetables as an ingredient
Owners (2):Mckisson, Dan, 20145 25Th Ave Nw, Shoreline, WA 98177
Mckisson, Kim, 20145 25Th Ave Nw, Shoreline, WA 98177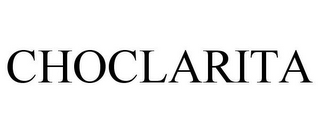 Status:Inactive
Registration:Apr 3, 2013
State ID:85894060
Status:614 - Abandoned petition to revive-denied
Status date:Oct 22, 2014
Illustration:Drawing with word(s)/letter(s)/number(s) in Block form
Attorney:Tvs Wine Cellars, Inc
PO Box 14482, Spokane, WA 99214
Employee:Ellen Awrich
Goods & Services:Tequila based drink flavored with chocolate
Owner:Tvs Wine Cellars, Inc, PO Box 14482, Spokane Valley, WA 99214