8905 Gravelly Lake Dr Sw, Lakewood, WA 98499
Industry:Renewables & Environment, Chiropractor
Doing business as:Chittenden Chiropractic Center
Chittenden Chiropractic Center - Dennis C Sweet DC
Chittenden Chiropractic PS
Chittenden Chiropractic
Registration:Jan 1, 1989
Site:chittendenchiropractic.com, sp.bestflowers.com
Phone:(253) 581-1533, (253) 588-2145 (Fax)
Description:Visit Chittenden Chiropractic and Lakewood Chiropractors, Dr. Chittenden & Dr. Sweet. Discover how a healthy spine and nervous system is the key to true wellness. (253) 581-1533.
Member:Stephen Chittenden (Owner)
Licensed:Yes
Categories:Chiropractors D.C., Chiropractors, Clinics & Medical Centers, Clinics
Open Hours:Mon 09:00 AM - 06:00 PM, Tue 10:00 AM - 06:00 PM, Wed 09:00 AM - 06:00 PM, Thu 10:00 AM - 12:00 PM, Fri 09:00 AM - 06:00 PM, ...
2012 Grade Rd # 201, Lake Stevens, WA 98258
Industry:Health, Wellness and Fitness, Dentist's Office
Site:drfredc.com
Phone:(425) 334-1934
Description:Lake Stevens Dental Clinic is a Health, Wellness and Fitness company located in 2012 Grade Rd # 201, Lake Stevens, WA, United States.
Members (4):Fredric Chittenden (Owner, Family And General Dentistry)
Fred Chittenten (Family And General Dentistry, Owner)
Mary Hudon (Manager, inactive)
Diane Flynn (Director, inactive)
Categories:Dentists
Open Hours:Hours by Appointment
Products:Affordable, Caring, Bonding, Crowns, One Visit Crowns, Senior Discounts
Additional:Appts Til 7 PM, FRED CHITTENDEN, DDS, Affordable, Caring, Family Dentistry, Discounts for Cash & Seniors
5649 47Th Ave Sw, Seattle, WA 98136
Industry:Bed & Breakfast
Doing business as:Chittenden House Lc
Chittenden House
Registration:Aug 3, 2010
Site:chittendenhouse.com
Phone:(206) 935-0407
Member:Chittenden House Lc (Owner)
Categories:Hotels, Bed & Breakfasts
In business since:1901
1750 112Th Ave Ne, Bellevue, WA 98004
Industry:Geriatrics, Internist
Site:overlakehospital.org
Phone:(425) 688-5582
Member:Chitra Fernando
1944 Pacific Ave, Tacoma, WA 98402
Industry:Commercial Art/Graphic Design
Phone:(253) 396-0813
Member:Chito Pebenito (Owner, Administration)
Categories:Arts Organizations & Information
13057 34Th Ave S, Tukwila, WA 98168
Categories:Jewelers
Phone:(206) 243-7724
11011 39Th Dr Se, Everett, WA 98208
Categories:Bibles & Religious Books
Phone:(425) 337-5676
5307 Lakemont Blvd Se, Bellevue, WA 98006
Phone:(425) 957-3755
1729 208Th St Se, Bothell, WA 98012
Industry:Ins Agnts and Brkrs
Sekiu, WA · Ozette, WA · Agate Beach, WA
Status:Inactive
Industry:Hospitality, Hotel/Motel Operation
Registration:Jan 1, 1997
Site:chitobeach.com
Phone:(360) 963-2581
Description:Unique resort on the Strait of Juan de Fuca on Washington's Olympic Peninsula.
Addresses:7639 Highway 112, Sekiu, WA 98381
Ozette, WA 98326
PO Box 14, Agate Beach, WA 98343
Members (2):Pat Ness (Principal)
Robert Ness (Owner, inactive)
Categories:Hotels, Resorts & Vacation Cottages
Products:Travel
6706 212Th St Sw, Lynnwood, WA 98036
Status:Inactive
Industry:Insurance Agent/Broker
Status:Inactive
Registration:Mar 12, 1992
Inactive since:Mar 31, 2015
State ID:601374979
Business type:Profit
Expiration:Perpetual
Member:Stephen J Chittenden (ALL Officers)
Agent:Stephen J Chittenden Dc
8905 Gravelly Lake Dr Sw, Lakewood, WA (Physical)

Status:Inactive
Registration:Mar 4, 1999
State ID:75653967
Reg. number:2321592
Status:710 - Cancelled - section 8
Status date:Nov 25, 2006
Illustration:Drawing with word(s)/letter(s)/number(s) in Stylized form
Attorney:Nca Medical Labs, Inc
2601 Elliott Avenue Suite #4181, Seattle, WA
Employee:Marc J Leipzig
Goods & Services:Dietary supplements for weight loss, cholesterol lowering and gastro-intestinal health benefits, Chito plan fb
Owner:Nca Medical Labs, Inc, 2601 Elliott Avenue Suite 14181, Seattle, WA 98121

Status:Inactive
Registration:Jan 31, 2001
State ID:76204361
Status:606 - Abandoned - no statement of use filed
Status date:Mar 25, 2003
Illustration:Typeset: Word(s)/letter(s)/number(s)
Attorney:David P. Roberts
601 W 1St Ave Ste 1300, Spokane, WA 99201
Employee:Yong Oh Kim
Goods & Services:Electronic transmitters; radios
Owner:Watson Investments, Llc, 918 North Lake Road, Spokane, WA 99212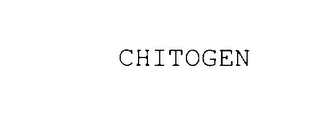 Status:Inactive
Registration:Jul 31, 2000
State ID:78019063
Status:602 - Abandoned-failure to respond or late response
Status date:Sep 24, 2001
Illustration:Typeset: Word(s)/letter(s)/number(s)
Attorney:Nca Medical Labs, Inc
2601 Elliott Avenue Suite #4181, Seattle, WA 98121
Employee:Dominic J Ferraiuolo
Goods & Services:Dietary supplement for weight loss, cholesterol lowering and gstrointestinal benefits
Owner:Nca Medical Labs, Inc, 2601 Elliott Avenue, Suite #4181, Seattle, WA 98121