Status:Inactive
Member:Yh Ship Marine, Llc (Director, inactive)
Status:Inactive
Doing business as:Yh Real Estate Holding, LLC
Status:Inactive
Member:Syma International Llc (inactive)
Status:Inactive
Doing business as:Y-H Cat Hollow 620, L.P
Status:Inactive
Members (10):Green Angels, Inc (inactive)
Tws Americas, Inc (inactive)
Dripdrop Holdings, Llc (inactive)
Air Wave Tours, Llc (inactive)
Indian Llc (inactive)
...
Status:Inactive
Member:Pardepe, Llc (inactive)
Industry:Computer & Network Security
Site:proserv.co.il
Description:YHS Company is focusing in the IBM System I (AS/400) focusing in Business Continuity
We offer a comprehensive service in terms of continuity of the organization's information systems, including...
Specialties:IBM System i (AS/400), Business Continuity, DR, Backup managment & control, Security, ...
Company size:1-10 employees
Industry:Accounting
Site:yhroth.com
Description:We Specialize in:
* Accounting & advisory for real estate management companies.
* HUD audits & REAC submissions.
* Mid to large size business accounting and advisory services.
*...
Company size:1-10 employees
Industry:Leisure, Travel & Tourism
Site:yha.com.au
Description:YHA Australia is part of the world's largest backpacker accommodation network, Hostelling International (HI), providing more than 4,000 YHA hostels in 90 countries around the world.
YHA...
Specialties:Backpacker accommodation, Tours and activities, Membership, Sustainability
Founded:1947
Company size:201-500 employees
Industry:Automotive
Site:yhamerica.com
Description:YH America serves the entire automotive industry with quality automotive power steering, air conditioning, and brake components and other related products. YH America also serves the heavy equipment...
Company size:51-200 employees
Industry:Cosmetics
Site:yhbodycare.com
Description:YH BodyCare is a start-up company. We are creating natural and organic skincare products inspired by the unique ingredients and lifestyle of the Pacific Northwest region of the United States.
We ...
Company size:1-10 employees
Industry:Professional Training & Coaching
Site:yh-group.co.uk
Description:We'll be looking to update businesses regarding any changes to government funding relating to training their existing employees or recruiting an Apprentice. At the same time we're here should you...
Specialties:Apprenticeship Recruitment, Training, Education, Skills
Founded:1980
Company size:51-200 employees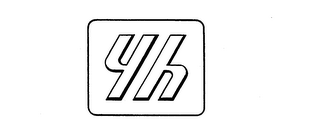 Status:Inactive
Registration:Jul 10, 1942
State ID:71454162
Reg. number:0399838
Status:900 - expired
Status date:Jan 10, 1986
Illustration:3000
Goods & Services:Fuel burners, boilers, ((air conditioning units, and adjustable iris orifices for use in the control of fluid flow))
Owner:York Oil Burner Co., Inc