Status:Inactive
Member:Nelson Thorne, Prof. Corp (inactive)
Status:Inactive
Member:Henderson Corridor Connection Inc (inactive)
Industry:Nonprofit Organization Management
Industry:Civic & Social Organization
Industry:Leisure, Travel & Tourism
Site:nmbt.co.za
Description:Nelson Mandela Bay Tourism is the official destination marketing organisation for Nelson Mandela Bay (incorporates Port Elizabeth, Uitenhage and Despatch)
Company size:11-50 employees
168-173 High Holborn, London, England, United Kingdom
Industry:Mental Health Care
Site:mandela-children.org.uk
Description:NELSON MANDELA CHILDREN'S FUND (UK) is a Mental Health Care company located in 168-173 High Holborn, London, England, United Kingdom.
Anam Cara 6 Marchmont Avenue, Polmont, United Kingdom
Industry:Real Estate
Description:NELSON MANAGEMENT SERVICES LIMITED is a Real estate company located in ANAM CARA 6 MARCHMONT AVENUE, POLMONT, United Kingdom.
Doing business as:Nelson Manufactured Homes, Winterburn Truss (Div Of Nelson Lumber Company Ltd)
Registration:Jan 3, 1949
Site:nlc.ca
Phone:(780) 452-9151, (780) 452-1785 (Fax)
Members (2):Brian Mclean (Sales Supervisor)
Les Nelson (Manager)
Categories:Building Materials, Buildings - Pre - Cut, Prefab & Modular - Dealers, Roofing Contractors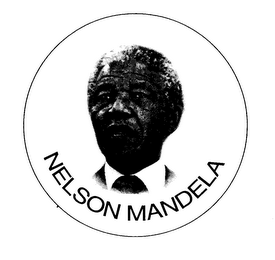 Status:Inactive
Registration:Apr 16, 1999
State ID:89000760
Status:969 - non registration data
Status date:Oct 20, 2003
Illustration:Drawing or design which also includes word(s)/ letter(s)/number(s)
Attorney:Na
Goods & Services:The mark consists of the state emblem of the republic of south africa., 969
Owner:Government Of Republic Of South Africa
Industry:Machinery
Site:nelsonmach.com
Description:Nelson Machinery International Ltd. specializes in the sale of second-hand cement plant equipment. Based in the Caribbean since 1998, the company specializes in the sale of second-hand cement plant...
Specialties:Cement plant equipment, Grinding mills, Rotary kilns, Crushing equipment, Complete cement plants, ...
Founded:1998
Company size:1-10 employees