Registration:Nov 11, 2004
Phone:(604) 689-2910, (604) 689-2912 (Fax)
Member:Jory Groberman (Producer)
Categories:Fairs Festivals Trade Shows Etc., Decoration Contractors-Party, Convention, Etc, Entertainers
Industry:Music
Site:new-musik.co.uk
Industry:Music
Site:newmusicmatters.co.uk
Description:New Music Matters is the new name for Best of Myspace, the long standing podcast and blog showcasing the best new breaking music talent in the UK. We've changed the home and revamped the format to...
Specialties:new music discovery & curation
Founded:2011
Company size:1-10 employees

37 Mapleview Dr West, P.o. 31004, Barrie, Canada
Industry:Entertainment
Site:newmusicfest.ca
Description:The New Music Fest is a uniquely programmed music festival with a focus on supporting tourism and development of both independent and commercial musicians in various regions. The New Music Fest takes ...
Specialties:Indie Music Festival, Live Concerts, New Music Promotion, New Music Awards
Founded:2008
Company size:1-10 employees
Industry:Music
Site:newmusictalent.com
Description:A music talent development company for singer songwriters in the St Louis, MO area.
Company size:Myself Only
Industry:Music
Site:newmusicweekly.com
Description:Leading radio/music trade publication. Contains over 48 radio airplay charts with both major and independent artists/bands.
Company size:1-10 employees
Industry:Investment Banking
C/O Woodend Barn, Banchory, Aberdeenshire, United Kingdom
Industry:Music
Description:NEW MUSIC SCOTLAND LIMITED is a Music company located in C/O WOODEND BARN, BANCHORY, ABERDEENSHIRE, United Kingdom.
Industry:Music
Site:newmusic.it
Description:New Music International è casa discografica e casa editrice. Fondata nel 1986, ha iniziato l'attività con artisti internazionali del calibro di Gloria Gaynor, Sister Sledge e Black Machine, per...
Specialties:Promozione musica nuova e di catalogo, Management, Rights e Publishing, Talent Scouting, Sincronizzazioni
Founded:1986
Company size:1-10 employees
Industry:Music
Site:newmusiclabel.com
Description:NML has been created as a one-stop solution for seeking, finding, and managing all types of Music careers. Today, the NML community continues to grow with more and more Singers, Musicians, Producers, ...
Company size:1-10 employees

396 Queen Street, Cbd, Auckland, New Zealand
Industry:Religious Institutions
Site:newmuslimproject.co.nz
Description:New Muslim Project aims to facilitate the spiritual, educational, social and psychological development of new Muslims
Founded:2012
Company size:11-50 employees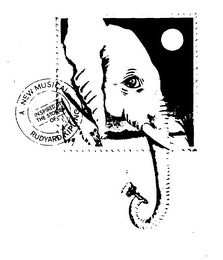 Status:Inactive
Registration:Mar 5, 1993
State ID:74364787
Status:606 - abandoned - no statement of use filed
Status date:Feb 3, 1995
Illustration:Drawing or design which also includes word(s)/ letter(s)/number(s)
Attorney:Robert C. Harris
Leavy Rosensweig & Hyman
11 East 44Th Street, New York, NY 10017
Employee:Ira J Goodsaid
Goods & Services:"a new musical inspired by the stories of rudyard kipling", Prerecorded cassette tapes, compact discs and phonograph records featuring music, Posters, post cards, calendars, song books, souvenir...
Owner:Cameron Mackintosh Limited