Industry:Information Technology And Services
Site:nett23.no
Industry:Law Practice
Site:nettadvokaten.no
Description:Våre hovedområder er foruten alminnelige forretnings juridiske problemstillinger, erstatningsrett, familie og arverett, samt tingsrettslige emner. Vi har dessuten svært bred erfaring fra prosedyre for...
Founded:1998
Company size:Myself Only
Industry:Leisure, Travel & Tourism
Site:nettatravel.co.il
Description:•האם גם אתם עובדים כל השנה ורואים בחופשות השנתיות הזדמנות לגבש את המשפחה?
•האם גם אצלכם הטיולים המשפחתיים לחו"ל יוצרים זיכרונות שלא ישכחו?
•האם גם אתם חושבים שלהראות לילדים את העולם היא השקע...
Specialties:tailor-made tours for families, Europe for families, Greece for families, Iceland for families
Founded:2010
Company size:Myself Only
Industry:Utilities
Site:nettalliansen.no
Description:Nettalliansen er et kompetanse og innkjøpssamarbeid for små og mellomstore nettselskap som skal ivareta eiernes interesser gjennom å etablere konkurransedyktige og attraktive fellestjenester....
Company size:1-10 employees
Industry:Telecommunications
Site:nettalk-leb.com
Description:NetTalk S.A.L is professional telecom company based in UK, serving high quality CLI routes to Africa and Middle east. Also we are giving call back services to Africa with our agents via our second...
Company size:Myself Only
Brampton, Brampton, Ontario, Canada
Industry:Telecommunications
Site:scgi.ca
Description:NETTAG Wireless Solutions Inc is a telecom network consulting & solutions provider. Committed to innovation and sustainability, we offer complete solutions of mobile, fixed and converged network...
Company size:1-10 employees

Via Turati, 23, Battipaglia, Salerno, Italy
Industry:Marketing And Advertising
Site:nettare.eu
Description:Un'incubatrice di idee e soluzioni funzionali alla crescita dell'impresa.
Una fattoria interattiva che semina creatività e alleva strategie, nasce dalla collaborazione tra professionisti con...
Specialties:Pubblicità, Grafica pubblicitaria, Comunicazione, Sviluppo Web
Founded:2012
Company size:1-10 employees
Via Mascherella 11, Modena, Italy, Italy
Industry:Internet
Site:nettamente.com
Description:Abbiamo costituito Nettamente nell'anno 2002, ma ci occupiamo professionalmente di Internet e Web Marketing fin dal 1996. Di "mode", poi dimenticate, ne abbiamo viste fin troppe: ma non ci siamo mai...
Specialties:Strategie Internet complete, Web Marketing, Siti statici, Dinamici, eCommerce, Portali e Progetti evoluti, Internet Analytics, ...
Company size:1-10 employees

7577-A, Rue Edouard, Lasalle, Quebec, Canada
Industry:Electrical/electronic Manufacturing
Site:nettan.ca
Description:The increasingly widespread usage of electronics and power electronics in the electrical network has created growing concerns regarding power quality. The world's major suppliers of electrical energy ...
Specialties:Power Quality Solutions & Products, Bank of fixed, automatic capacitors bank, Dynamic capacitors bank, Passive harmonic filter, Active harmonic filter LV & MV, ...
Founded:2010
Company size:1-10 employees
Industry:Information Technology And Services
Site:nettarius.com
Description:OUR MISSION
Solutions: It's the foundation upon which our company is built. Create solutions linking people and technology, enhancing the synergy in your organization. Provide seamless...
Company size:1-10 employees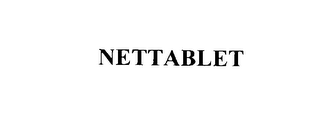 Status:Inactive
Registration:Feb 28, 2000
State ID:75929387
Reg. number:2670845
Status:710 - cancelled - section 8
Status date:Aug 15, 2009
Illustration:Typeset: Word(s)/letter(s)/number(s)
Attorney:Cynthia Clarke Weber
SUGHRUE, MION, ZINN, MACPEAK & SEAS, PLL
2100 Pennsylvania Avenue N.w., Washington, DC 20037
Employee:Alice Medina Benmaman
Goods & Services:Computer hardware and software for use in data communications and data processing and computer peripherals, Information literature and manuals in the field of computer software and computer hardware, ...
Owners (2):Psion Teklogix Limited
Psion Enterprise Computing Limited