Industry:Online Media
Site:nationalgeographic.co.id
Status:Inactive
Members (3):National Geographic Pictures, Llc (inactive)
Nght, Llc (inactive)
Ngsd, Llc (inactive)
Industry:Environmental Services
Phone:(800) 647-5463
Categories:Publishers - Magazine

Sahbagi Street Newyork Names Csd., Van, Select One..., Turkey
Industry:Research
Site:natgeokurd.com
Description:National Geographic Society © Since (1888 / 2015) Rûpela Fermî ya Beşa Kurdî. Nivîs û Dokûmantên Taybet yên Zanist û Teknîkî. - ☎️ +19172678648
Founded:2010
Company size:51-200 employees
Industry:Photography
Site:nationalgeographicstock.com
Industry:Automotive
Site:alissa-nat.com
Description:Mission
NAT strives to manage the interests of its customers, shareholders and employees.
Description
National General Automotive Company (NAT) is a proud member of Abdullatif Alissa...
Company size:1001-5000 employees

76 Playfair Road, #03-03, Singapore, Singapore
Industry:Education Management
Site:ngexplorer.com
Description:National Geographic Explorer was first published in september 2001, and since then we have grown by leaps and bounds. And it is because we stuck to our fundamental belief in the unlimited curiosity...
Specialties:Educational publishing, Educational sales, E-learning management, Marketing
Founded:2001
Company size:201-500 employees
Industry:Broadcast Media
Site:channel.nationalgeographic.com
Description:National Geographic Channel excites people's curiosity about the world and beyond. With its powerful stories, spectacular imagery and unprecented access, it enables us all to see the world in a new wa...
Company size:201-500 employees
Industry:Public Relations And Communications
Site:blogs.nationalgeographic.com
Industry:Research
Site:behindthescience.uantwerpen.be
655 Henderson Dr, Regina, Sk, Canada
Industry:Oil & Energy
Description:National General Filter Products is an Oil and Energy company located in 655 Henderson Dr, Regina, SK, Canada.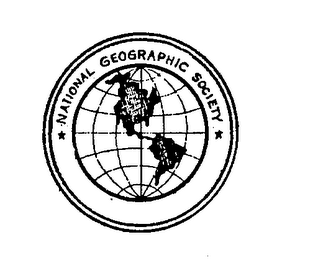 Status:Inactive
Registration:Apr 12, 1961
State ID:72118197
Reg. number:0735314
Status:900 - expired
Status date:Aug 29, 1987
Illustration:Drawing or design which also includes word(s)/ letter(s)/number(s)
Goods & Services:Terrestrial globe equipped with reversible stand and a nesting transparent spherical segmented overlay-the stand and overlay contain indicia for measurements and computations of geographical and...
Owner:National Geographic Society, Sw. Corner Of 16Th And M Sts., Nw.