Industry:Paper & Forest Products
Industry:Environmental Services
Site:naturcoop.it
Description:Naturcoop, Societa cooperativa sociale Onlus, è una cooperativa di tipo B nata nel 1986. La cooperativa si occupa di inserimento lavorativo di persone svantaggiate. I servizi che offre riguardano la c...
Specialties:Verde, Igiene, Grafica e stampa
Founded:1986
Company size:11-50 employees

Nydamsvej 13-15, Hørning, Denmark
Industry:Pharmaceuticals
Site:natur-drogeriet.dk
Description:Natur-Drogeriet A/S er en moderne handels- og produktionsvirksomhed med fokus på "Naturmidler der virker"
Vi handler udelukkende med seriøse, rådgivende forhandlere.
Vi er godkendt af...
Specialties:Naturlægemidler, Kosttilskud, Urter og krydderier, Levnedsmidler, Cremer og salver
Founded:1945
Company size:11-50 employees
Villanueva De La Serena, Ex, Spain
Industry:Import And Export
Site:naturcrex.es
Description:Naturcrex SL is an Import and Export company located in Villanueva de la Serena, EX, Spain.
Status:Inactive
Registration:Aug 10, 1990
State ID:74086807
Reg. number:1791187
Status:710 - cancelled - section 8
Status date:Dec 15, 2000
Illustration:Typeset: Word(s)/letter(s)/number(s)
Attorney:H. John Campaign
Graham, Campaign & McCarthy, PC
36 West 44Th Street, New York, NY 10036
Employee:Julia Hardy Cofield
Goods & Services:Soaps, perfumery, emulsions and gels for the care of the body and the skin, essential oils for use as ingredients in the manufacture of cosmetic preparations, hair lotions, dentifrices, "ingrid...
Owner:T.d.i. - Technical Developments And Investments Ltd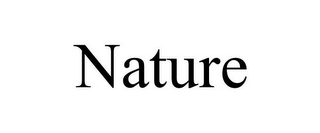 Status:Inactive
Registration:Nov 16, 2006
State ID:77045196
Status:604 - abandoned - after inter-partes decision
Status date:Nov 10, 2008
Illustration:Drawing with word(s)/letter(s)/number(s) in Block form
Attorney:Jeffrey M. Furr
Furr Law Firm
2622 Debolt Road, Utica, OH 43080
Employee:Kevon Chisolm
Goods & Services:Floor boards of wood, floor tiles of wood, and wooden flooring; non-metal building materials, namely, semi-worked woods; non-metal construction materials, namely, semi-worked woods; transportable...
Owner:Great Nature Enterprises Company Limited
Industry:Cosmetics
Site:naturcosmetika.com
Description:Naturcosmetika is the market specialist in the distribution of organic certified cosmetics for the spanish market.
We are the perfect partner for Bio Cosmetics companies interest in developing...
Founded:2005
Company size:11-50 employees