Industry:Health, Wellness And Fitness
Site:NaturallyUnbridled.com
Description:Naturally Unbridled Holistic Equestrian Coaching is a Holistic Life & Wellness Coaching business founded by Patti Bartsch, M.A., Ph.D. Supporting equestrian clients worldwide via teleconference,...
Specialties:Holistic life & wellness coaching for equestrians, Nutrition coaching, Show ring success - confidence, fitness, & focus, Goal setting & action plans
Company size:Myself Only
Industry:Cosmetics
Site:espllc.us
Industry:Health, Wellness And Fitness
Site:naturallyvain.com
Description:Site coming soon!
Company size:Myself Only

G16/ 265 Parramatta Road, Auburn, Nsw, Australia
Industry:Furniture
Site:naturallytimber.com.au
Description:Drawing on more than twenty-five years of experience and with a company philosophy that centres on assurances of quality, creativity and functionality, Naturally Timber has cemented itself as a...
Founded:1985
Company size:11-50 employees

P: (604-559-8051) | 605 - 1166 Alberni Street, Vancouver, Bc, Canada
Industry:Food Production
Site:naturallysplendid.com
Description:We are dedicated to providing the highest quality natural super-foods that taste great and offer superior health benefits. We embrace innovation, providing consumers with safe, nutritious products...
Specialties:Hemp seed, Hemp protein, Omega 3-6-9, Hemp oil, Omega foods, ...
Founded:2012
Company size:11-50 employees
Hendra Farmhouse Hendra Lane Ashton, Helston, Cornwall, United Kingdom
Industry:Financial Services
Description:NATURALLY TILES LIMITED is a Financial Services company located in HENDRA FARMHOUSE HENDRA LANE ASHTON, HELSTON, CORNWALL, United Kingdom.
48 Hutton Rd, Brentwood, United Kingdom
Industry:Construction
Rr#1, Lake Superior, Wawa, Ontario, Canada
Industry:Leisure, Travel & Tourism
Site:naturallysuperior.com
Description:Naturally Superior Adventures and Rock Island Lodge are located on Lake Superior at the mouth of the Michipicoten River about 8 km from Wawa, Ontario. That's between Lake Superior Provincial Park and ...
Specialties:Sea kayak trips on lake superior, B&b lodge on lake superior
Founded:1994
Company size:1-10 employees
Industry:Design
Site:natsweet.com
Description:Creative company specializing in web design, graphic design, and photography. Visit our website to view our portfolio and learn more about Naturally Sweet Creative. To request a quote for a project,...
Specialties:Design & creative
Company size:Myself Only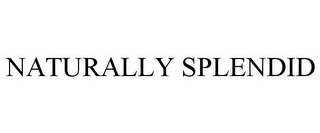 Registration:Jan 22, 2008
State ID:77377674
Reg. number:3624033
Status:700 - registered
Status date:May 19, 2009
Illustration:Drawing with word(s)/letter(s)/number(s) in Block form
Attorney:Melissa L. Heywood
ACCUPRO TRADEMARK SERVICES LLP
Employee:Jason E Lott
Goods & Services:Hemp oil; processed edible seeds, namely, hemp seeds
Owner:Naturally Splendid Enterprises Ltd
Industry:Facilities Services
Site:naturallyspotless.com
Description:Naturally Spotless Cleaning Company is a IJCSA certified, 100% green based cleaning company, that uses biodegradable, non-toxic, all natural products and equipment for cleaning; which are safe and...
Specialties:Residential/commercial cleaning, New construction clean up, Move ins/outs, Junk removal, Forclosures, ...
Founded:2014
Company size:1-10 employees