Via Val Formazza 10, Milano, Lombardy, Italy
Industry:Facilities Services
Site:mychef.it
Description:MY CHEF RISTORAZIONE COMMERCIALE SPA is a Facilities Services company located in VIA VAL FORMAZZA 10, MILANO, Lombardy, Italy.
Tambol Phra Singh, 50200 Chiang Mai, 232 Moo.13 T.parpai A.sansai, Chiang Mai, Chiang Mai, Thailand
Industry:Sports
Site:mychiangmaigolf.com
Description:My Chiang Mai Golf ,offer the best golf courses and Golf package in North Thailand golf tour holiday packages to enhance every golfers gain Thailand golf experience. Our Golf Tour Packages are a...
Specialties:Tour operate in Chiang Mai, Thailand, Golf Agency in Northern Thailand
Founded:2008
Company size:Myself Only
Industry:Retail
Site:chemistwarehouse.com.au
Description:With over 8000 employees we are one of Australia's leading retail Pharmacy groups.
A group of independent Pharmacies, who share a common philosophy. We are dedicated to the health and well being ...
Company size:Myself Only
Industry:Individual & Family Services
Site:mychildcontact.com
Description:We are here to help anyone who is experiencing difficulties with child contact, child access, child custody or adoption issues. Our aim is to bring best practice from around the world to make sure...
Specialties:Child Protection and Investigations, Independent Social Work, Specialists in Confidential High Profile Clients, Child Contact,Access,Visitation,Custody.
Company size:Myself Only
Industry:Retail
Site:mychicboutique.me
Description:Small online fashion accessory boutique specializing in ladies' and childrens' jewelry, handbags, wallets, luggage, and other trends.
We ship to the US, $5.95 flat two-day shipping, with free...
Company size:1-10 employees
Industry:Education Management
Site:my-child.co.nz
Description:An Online Early Childhood Education Directory connecting Parents with Childcare Providers.
Striving to become the number one resource for parents to find childcare in their area.
Providing...
Specialties:early childhood education, family, education, childcare
Founded:2011
Company size:1-10 employees
Level 25, 88 Phillip Street, Sydney, Nsw, Australia
Industry:Leisure, Travel & Tourism
Site:mychijourney.com
Description:My Chi Journey specialises in providing travel experiences for those conscious of their health and wellbeing, working to enhance overall quality of life. We are driven by our belief that there is...
Specialties:Leisure and Travel, Health & Wellness
Founded:2014
Company size:1-10 employees
Industry:Consumer Services
Site:mychefshirley.com
Description:My Chef Shirley is a Personal Chef Service serving the DC Metro area and Northern Virginia. Services included individualized meal preparation, dinner party meal preparation, special event cooking,...
Specialties:Healthy personal chef services
Founded:2007
Company size:Myself Only
Industry:Internet
Site:mychicagolisting.com
Description:Are you looking for more exposure for your property listing? Are you looking to list multiple properties through one powerful website that is easy to use and don't need an expensive programmer for?...
Company size:1-10 employees

Mathenesserlaan 284, Rotterdam, Netherlands
Industry:Chemicals
Site:mychemicalmonitoring.eu
Description:Join our global network of professionals, researchers and regulatory experts!
We constantly monitor chemicals regulatory systems which are evolving around the world, to facilitate the prediction ...
Specialties:Regulatory monitoring, Chemicals legislation, Chemicals News, REACH, CLP, Biocides, Nanomaterials, Endocrine Disruptors
Founded:2013
Company size:1-10 employees

21, El Batal Ahmed Abdel Aziz St., Mohandessin, Giza, Egypt
Industry:Medical Practice
Site:mychildguide.net
Description:My Child Guide is an extended service for today's parents. The best pediatric advice right when you need it. The hallmark qualities are personal care and continuity.
In an ever developing world...
Specialties:Giving quality primary care in the field of pediatrics as well as state of the art knowledge and timed advice.
Founded:2008
Company size:11-50 employees
Industry:Hospitality
Site:mychicagomagazine.com
Description:The ULTIMATE tourist magazine in Chicago! The best restaurants, venues, contributors and inside information anywhere. MY CHICAGO MAGAZINE has established itself as The Gold Standard in Niche market...
Specialties:Advertising, Tourism
Founded:2013
Company size:11-50 employees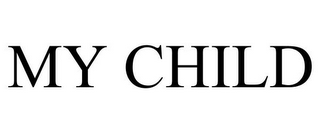 Registration:Dec 29, 2010
State ID:85207085
Status:606 - abandoned - no statement of use filed
Status date:Aug 20, 2012
Illustration:4000
Employee:Ronald E Aikens
Goods & Services:"child", Toys, namely, toy dolls and doll accessories
Owner:Global Products International, Ltd, Room 307, Heng Ngai Jewelry Centre 4 Hok Yuen Street East, Hong Kong (SAR)