Industry:Retail
Site:mysistersquilts-utah.com
Phone:(519) 650-0095
Member:Louise Lindl (Owner)
Categories:Clothes - Consignment & Resale
Industry:Consumer Services
Site:my-simplenotes.com
Description:Handwritten notes help you build a stronger, more personal relationship with your clients, but most people do not have the time to write them. That's why we're here! Once you place your order, we...
Company size:1-10 employees
Industry:Marketing And Advertising
Site:mysisterfred.com
Description:My Sister Fred advocates more than advertises. We partner with organizations and businesses who are interested in creating communication that matters. MSF is a creative collective. We collaborate...
Founded:2009
Company size:1-10 employees
Industry:Writing And Editing
Site:mysistersmadeoflight.com
Description:[Jacqueline St. Joan] brings to her story what she brought to the law, a conviction that life is full of both struggle and purpose and that grace comes to us when we have no reason to expect it."...
Specialties:law and literature, human rights in Pakistan, women's rights in Pakistan, creative writing
Founded:2010
Company size:Myself Only
Industry:Nonprofit Organization Management
Site:mysistermyfriendbcs.org
Industry:Arts And Crafts
Site:mysistershobby.myctmh.com
Description:Featuring Close To My Heart products, we show you how to celebrate relationships through the art of scrapbooking and stamping. Faster. Simpler. Easier.®
Close To My Heart is dedicated to being...
Founded:2005
Company size:1-10 employees
7 Swallow Pl, London, United Kingdom
Industry:Online Media
Description:My Single Friend Limited is an Online Publishing company located in 7 Swallow Pl, London, United Kingdom.
Hanagar 2, Kfar Saba, Israel
Industry:Information Technology And Services
Site:msp-gs.com
Description:My Single Point (MSP) is an Enterpise Strategy Execution suite that ensures the successful implementation of a strategy plan by connecting an organization's business units, business processes,...
Specialties:Business and IT Governance, Transformation Management, Operations to Business Alignment, Cost reduction, Demand management, ...
Founded:2007
Company size:51-200 employees
Newtown, Sydney, Australia
Industry:Events Services
Site:mysisterviolet.com.au
Description:My Sister, Violet is a boutique vintage crockery hire company, based in Sydney. We specialise in small events, from high tea for two, to Bridal showers for up to 20 guests. We've got everything you ne...
Founded:2013
Company size:1-10 employees
Industry:Nonprofit Organization Management
Site:mysistahskeeper.org
Description:To provide resources to homeless, battered and/or single women with children, while tending to their emotional trauma and needs of becoming self sufficient in the community. My Sistahs Keeper...
Specialties:Outreach, Support Groups, Resources
Founded:2013
Company size:1-10 employees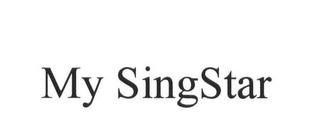 Registration:Nov 14, 2006
State ID:77043270
Reg. number:3510519
Status:700 - registered
Status date:Oct 7, 2008
Illustration:5000
Employee:Matthew J Mcdowell
Goods & Services:Color is not claimed as a feature of the mark., Data processing equipment, namely, karaoke players; computers, computer peripherals, namely, microphones and loudspeakers; computer hardware; computer...
Owner:Sony Computer Entertainment Europe Limited