Industry:Retail
Site:mylovebugbaby.com
Status:Inactive
Doing business as:Brownwood Bank
My Lubbock Bank
Industry:Information Technology And Services

11 Laurel Mount, Pudsey, United Kingdom
Industry:Retail
Site:org.usbornebooksathome.co.uk
Description:Hello, I am an independent Usborne organiser. Usborne books are mostly for children and teenagers, but can also be used by adults of course.
These lovely books have a very varied range, from...
Specialties:Books, Children Books
Founded:2013
Company size:Myself Only
Industry:Writing And Editing
Site:mylovestorybook.com
Description:Do you want to capture your best memories in an enduring and artistic keepsake?
You can have your own love story book starting from your first date until the moment you say "I...
Specialties:Writing & Editing, Printing, DTP, Shipping
Founded:2014
Company size:1-10 employees
Industry:Internet
Site:my-lca.com
Description:My-Low Cost Auctions Ltd provides online auctions for buyers and sellers worldwide.
Company size:Myself Only
Industry:Consumer Services
Site:myluggagevalet.com
32 Lansdowne Crescent Kelvinbridge, Glasgow, Lanarkshire, United Kingdom
Site:mylovelyscottishwedding.com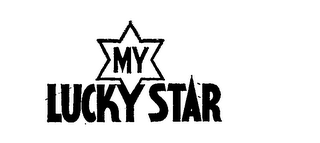 Status:Inactive
Registration:May 29, 1963
State ID:72169997
Reg. number:0771096
Status:900 - expired
Status date:Sep 9, 1984
Illustration:3000
Goods & Services:Wooden blocks for children
Owner:Stephen J. Vranes