Industry:Retail
Site:mygiftsbyjane.com
Industry:Food Production
Company size:1-10 employees
Industry:Architecture & Planning
Site:myglassprojects.com
Description:My Glass Projects are independent glass consultants and suppliers, offering project management solutions to architectural glass projects. We may be brought in as glass consultants at the very early...
Founded:2014
Company size:1-10 employees
Industry:Consumer Services
Site:mygirlfri.com
Description:Do you feel like life is running you ragged? Feel like you need to be in too many places at once? Do you need a nanny? Or maybe an employee for your pet? Here at Girl Friday we are the thread that...
Specialties:Personable, Family Oriented, In-depth Consultations, Networking, Nanny, Assistant, Pet Care, and Estate Management Placement
Founded:2013
Company size:1-10 employees
Industry:Marketing And Advertising
Site:mygirlfriendsbusiness.com
Description:If you are a woman and you own a business - you should be apart of our network. Women are making money supporting each others, so join My Girlfriends Business, tell a girlfriend, support other women...
Founded:2009
Company size:Myself Only
Industry:Computer Software
Site:mygifi.com
Description:GiFi™, a next-generation free gay social networking and dating app that aims to change forever the way gay men chat, network and meet-up.
The GiFi mantra is one of inclusivity, community,...
Company size:1-10 employees
Industry:Photography
Site:myglamourpet.com
Description:My Glamour Pet is a unique photography experience geared specifically toward your pet!! At My Glamour Pet, we are passionate about capturing your pet's most glamorous moments, whether it's portraits,...
Specialties:Photography, Pet Services, Portraits, Photo Services
Founded:2010
Company size:Myself Only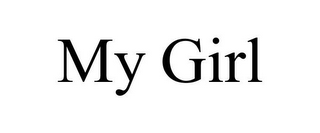 Registration:Dec 3, 2010
State ID:85190030
Status:700 - registered
Status date:Oct 11, 2011
Illustration:4000
Employee:Sally Shih
Goods & Services:"girl", Dolls and accessories therefor
Owners (2):Camino International Limited, Flat A, 3/F, 501-503 Castle Peak Road, Hong Kong (SAR)
Enertec Enterprises, Ltd, Rm. 1017 Chinachem Golden Plaza 77 Mody Road, Tsimshatsui East, Hong Kong (SAR)