Industry:Telecommunications
Site:myathletelive.com
Industry:Arts And Crafts
Site:ontspindoctor.blogspot.com
Industry:Marketing And Advertising
Site:MyAuctionEmpires.com
Industry:Music
Site:myaudiosolution.com.br
Description:MY Audio Solution, Traz soluções sob medida para a sua necessidade, sonorizando Casas de Show, Bares, Igrejas, Eventos em Geral, Gravações Ao Vivo, Tratamento e Projetos Acústicos. Sempre mantendo a...
Specialties:Projetos Acústicos, Sonorização, Gravações Áudio e Vídeo
Founded:2005
Company size:1-10 employees
The Tech House, Adelaide Street, Cork, Ireland
Industry:Information Technology And Services
Site:myauditionstage.com
Description:My Audition Stage is the all in one casting software that provides a production company with the ability to create a casting call for a show in minutes, post it online and then watch the applications ...
Specialties:TV Casting software, Reality TV, Talent Management Software, TV Production
Founded:2013
Company size:1-10 employees
Industry:Music
Site:myaudiobio.com
Description:Our lives and our memories are linked to music. My Audio Bio is a place to share the stories and the songs that make up our history. Whether you have one great story, many great stories, or just want ...
Specialties:Music Social Networking autobiagraphy iphone app facebook bands artists songs stories
Founded:2009
Company size:1-10 employees
Industry:Music
Site:myaudiostock.com
Description:My Audio Stock es el primer sitio web dedicado a la música incidental libre de derechos en América Latina. Aquí, músicos pueden ofrecer sus audios para que tanto productoras audiovisuales como gente...
Specialties:Compra de música incidental, Audio para productores, Venta de música incidental
Founded:2011
Company size:1-10 employees
Industry:Sports
Site:myathleteprofile.com
Description:My Athlete Profile is an online sporting and database management organisation based in Australia. The company, founded by former Olympian Michael Turnbull, is commercially developing communication...
Specialties:Sport Networking, Player Management, Technology, Sporting Community
Founded:2014
Company size:11-50 employees
Industry:Retail
Site:myauctionplanet.com
Description:My Auction Planet is a free online auction and marketplace platform. Members can open a free store and have their product published in as many as 100 sites through our service. Buyers and sellers...
Specialties:Online Auctions, Online Market Place and Stores
Founded:2009
Company size:1-10 employees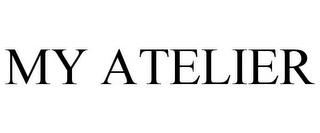 Registration:Dec 29, 2010
State ID:85207332
Reg. number:4234584
Status:700 - registered
Status date:Oct 30, 2012
Illustration:4000
Employee:Martha L Fromm
Goods & Services:Providing temporary use of on-line non-downloadable computer software to enhance the audio-visual capabilities of computer and multimedia applications, namely, for the integration of text, audio,...
Owner:Casio Keisanki Kabushiki Kaisha, 6-2, Hon-Machi 1-Chome, Japan