Industry:Individual & Family Services
Site:facebook.com
Description:My First School has been operating since 2008 in the Loves Park Illinois area. We offer a Preschool Readiness Program that incorporates character building, common cores, and foreign language. We also ...
Founded:2008
Company size:1-10 employees
Industry:Sports
Site:myfirstsport.ca
Description:My First Sport is an not for profit organization based out of Toronto, Canada that provides a connection between underprivileged children in need of sports & recreational equipment with individuals...
Specialties:Fundraising, Sports Equipment, Charity
Founded:2013
Company size:1-10 employees

Kloosterstraat 71, Weert, Netherlands
Industry:Retail
Site:mfp-zakelijk.nl
Description:My First Present Zakelijk is de webshop met kraamcadeaus voor uw werknemers of zakenrelaties, speciaal gericht op u als werkgever of HR medewerker. Neemt u meer pakketten tegelijk af, dan ziet u...
Specialties:Kraamcadeaus voor bedrijven
Founded:2012
Company size:Myself Only
Industry:Internet
Site:myfirstpetbuttonbirdie.com
Description:My First Pet Button Birdie adopts baby Button Quail, Baby Sliver SnowFlake Bob White Quail, Breeding Pairs, and Hatching Eggs. We work on new mutations such as the gold splash Coturnix, Sliver Back...
Specialties:Pet Button Birds
Company size:Myself Only
Industry:Retail
Site:myfirstroom.se
Description:My first room sell wall words, vinyl decor and interior for kid´s rooms through webshop and retailers. We introduced wall words to the Swedish market 2005 and has developed that product since...
Specialties:Väggord, Bokstäver, Interiör
Founded:2005
Company size:1-10 employees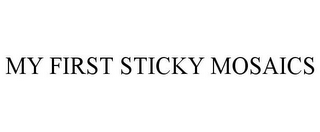 Registration:Jan 28, 2011
State ID:85229211
Status:700 - registered
Status date:Aug 30, 2011
Illustration:4000
Employee:Jeffery Coward
Goods & Services:"mosaics", Hobby craft kit comprising templates and adhesive backed colored foam pieces used to form various designs
Owner:The Orb Factory Limited, 225 Herring Cove Road, Canada