27-29 Maxwell Rd,, Pooraka, South Australia, Australia
Industry:Architecture & Planning
Site:mwsengineering.com.au
Description:MWS ENGINEERING PTY LTD is an Architecture and Planning company located in 27-29 Maxwell Rd, , Pooraka, South Australia, Australia.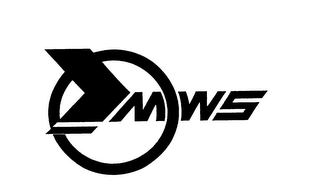 Status:Inactive
Registration:May 23, 2000
State ID:76055055
Reg. number:2516765
Status:710 - cancelled - section 8
Status date:Sep 13, 2008
Illustration:Drawing or design which also includes word(s)/ letter(s)/number(s)
Attorney:William H. Logsdon
WEBB ZIESENHEIM LOGSDON ORKIN & HANSON
436 Seventh Avenue, Pittsburgh, PA 15219
Employee:Steven W Jackson
Goods & Services:The mark shown in the drawing includes an arrow in the color red and color is claimed as a feature of the mark., Wheels and wire wheels for land vehicles, Motor wheel service
Owner:Motor Wheel Service Limited
6 Highfield Rd, Isleworth, United Kingdom
Industry:Health, Wellness And Fitness
Description:MWS FITNESS LIMITED is a Health, Wellness and Fitness company located in 6 Highfield Rd, Isleworth, United Kingdom.
22 Hawthorne Dr, Whittlesey, Cambridgeshire, United Kingdom
Industry:Security And Investigations
Description:MWS ELECTRICAL LTD. is a Security and Investigations company located in 22 Hawthorne Dr, Whittlesey, CAMBRIDGESHIRE, United Kingdom.

6 Earls Court, Priory Park East, Hull, East Yorkshire, United Kingdom
Industry:Accounting
Site:mwsbusiness.co.uk
Description:While MWS Business Management Ltd is a young company it can draw on unrivalled expertise.
After many years of experience in commercial activity as well as taxation and auditing, Melvyn Sadofsky...
Specialties:Management Information, Business Mentoring, Raising Business Finance, Assisting with Business Turnarounds, Business Aquisitions and Disposals, ...
Founded:2001
Company size:11-50 employees
50 Leestone Road, Sharston Industrial Estate, Manchester, United Kingdom
Industry:Automotive
Site:mwswheels.co.uk
Description:With more than 80 years of unrivalled wheel experience, MWS has exclusively designed, sourced & distributed steel and forged aluminium wheels for commercial vehicles, trailers, trucks, buses and...
Specialties:Chevron Steel Wheels, Xlite Alliminium Wheels, Xbrite Alliminium Wheels, Wheel Accessories, Wheel Safety
Founded:1984
Company size:11-50 employees
Industry:Utilities
Site:metrowastewater.com
Description:150 MGD Wastewater Treatment facility
Company size:201-500 employees
Industry:Construction
Site:mwselectricalservices.com
Industry:Accounting
Site:mws-accounts.co.uk
Station Road, Finchley, London, United Kingdom
Industry:Staffing And Recruiting
Site:merit.eu.com
Description:Welcome to the MWRC Specialist Logistics Recruitment profile page.
MWRC provide professional and cost effective manpower recruitment solutions to logistics and supply chain organisation across...
Specialties:Permanent Placements, Interim Management, Contingency Temporary Labor
Founded:1985
Company size:11-50 employees
20 Bramble Tye Noak Bridge, Essex, United Kingdom
Industry:Import And Export
Description:MWS CONSULTANCY LIMITED is an Import and Export company located in 20 BRAMBLE TYE NOAK BRIDGE, ESSEX, United Kingdom.
Industry:Market Research
Site:mwresearch.de
Description:Marketing Research Consultants
Welcome at MWResearch.
We provide you with advice in all questions and matters of qualitative and quantitative market research. Our team will not only assist...
Specialties:Image Research, Communication Testing, Concept Testing, Ideation, Customer Satisfaction, ...
Founded:1964
Company size:11-50 employees
5 Meissen Avenue Desborough, Kettering, Northamptonshire, United Kingdom
Industry:Environmental Services
Industry:Writing And Editing
Site:mwrite.nl
Description:MWrite is gespecialiseerd in het maken van documentatie.
Documentatie is een groot begrip, dit gaat van onderdelenlijsten en instructies tot bedieningshandleidingen, procedures,...
Specialties:Documentation, Information technology, Technical writing
Founded:2011
Company size:Myself Only
Industry:Insurance
Site:mwrpcorp.com
Description:GENERAL INFORMATION:
MWRP Corporation is a locally, Marine Corps Veteran owned and operated, business brokerage. We specialize in working with businesses, families, individuals, pre-retirees,...
Founded:2002
Company size:1-10 employees
Industry:Information Technology And Services
Site:mwrc.net
Description:MWRC Internet Sales has provided innovative e-commerce solutions to product brands and manufacturers since 2003. MWRC's unique and patented ExoVend™ System allows brands to sell their products...
Company size:1-10 employees