Industry:Health, Wellness And Fitness
Site:MusclesToday.com
Industry:Health, Wellness And Fitness
Site:Muscleology.com
Industry:Consumer Goods
Site:musclesfitshop.nl
Description:Eiwitshakes - ook wel proteïne shakes genoemd - zijn drankjes die bestaan uit nagenoeg pure eiwit wat is gemengd met water, melk of sap. Eiwitten in de vorm van eiwitshakes worden door verschillende s...
Company size:Myself Only
Industry:Health, Wellness And Fitness
Site:musclesport.com
Description:Musclesport is a Sports Nutrition company that believes in research & quality. Our In-House Manufacturing Team and dedicated Sales Force allows us to best serve Independent Nutrition stores by giving ...
Specialties:Sports nutriton, Product development, Supplement manufacturing, Fitness
Founded:2010
Company size:11-50 employees
E-9, Shop No. 6, Milap Nagar,, Uttam Nagar, New Delhi, Delhi, India
Industry:Wholesale
Site:muscleskart.com
Description:We at MuscleKart.com are the India's leading retailer of Sports Nutrition's and Body Building Supplements. We carry imported supplements brands including Optimum Nutrition (MuscleTech, Universal...
Founded:2014
Company size:11-50 employees

Industry:Health, Wellness And Fitness
Site:crystalcalderoni.com
Description:The time has come for you to find a fitness routine that is rewarding and effective. Crystal Calderoni will transform your time at the gym into something you are going to look forward to. Her...
Specialties:Weight loss, Realizing goals
Founded:1994
Company size:1-10 employees
Status:Inactive
Registration:Sep 28, 1972
State ID:72436975
Reg. number:0982665
Status:900 - expired
Status date:Jan 30, 1995
Illustration:Typeset: Word(s)/letter(s)/number(s)
Goods & Services:Cattle breeding services
Owner:John C. Throckmorton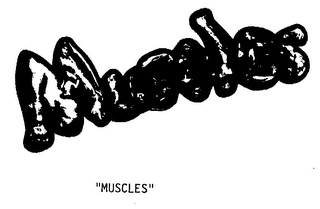 Status:Inactive
Registration:Dec 23, 1991
State ID:74232927
Status:602 - abandoned-failure to respond or late response
Status date:Feb 4, 1993
Illustration:3T17
Employee:Midge Fae Butler
Goods & Services:Breakfast cereal
Owners (2):Grady, Thomas, 1504 Royal Green Circle
Baten, David, 1504 Royal Green Circle