Afrikalaan 2, Vroomshoop, Overijssel, Netherlands
Industry:Architecture & Planning
Site:muldrieaan.nl
Description:Muldrieaan is een bouwtechnisch tekenburau met oog voor detaillering en voorzien van een vakbekwaam netwerk die u meerdere diensten vlot en deskundig kan leveren. We werken voor zowel de...
Specialties:Ontwerptekeningen en omgevingsvergunningtekeningen, Werktekeningen en revisitekening, Bouwbesluitberekeningen, Energie prestatie norm berekeningen, 3d artist impressies en animaties, ...
Company size:Myself Only

Industry:Events Services
Site:mulebule.com.br
Description:Caterings only to companys, coffee breaks, brunchs, lunch and dinners, receptions ..
We have a tradicional, molecular, Kosher and any menus if you company needs..
We are a ideal company to...
Specialties:Catering, Food services, Restaurants
Founded:2004
Company size:11-50 employees
Industry:Entertainment
Site:muledog.com
Description:Early on a cold winter day in nineteen ninety five the Mule Dog was born. It wasn't a dog and it wasn't a mule. It was one of the finest animals our technology could create, an animal morphed to not...
Founded:1995
Company size:Myself Only
Industry:Computer Software
Site:confluex.com
Industry:Automotive
Site:muleinternational.com
Description:MULE is a quick-switching, high load capacity carrier system that offers all of these benefits:
Rapid loading/unloading and pre-loading of vehicles
Super space efficient flexible...
Specialties:Van storage, Van tray, Quick efficient van deliveries, Van safety
Founded:2013
Company size:11-50 employees
Industry:Marketing And Advertising
Site:mulefactor.com
Description:You've seen them: the headlines on the cookie-cutter MLM sites.
* The top 10 secrets of guerilla marketing!
* The best-kept secrets of the top marketing gurus!
* Fire your boss!
*...
Specialties:Seo, Analytics, Internet marketing, Affiliate marketing
Founded:1999
Company size:Myself Only
Status:Inactive
Registration:Jan 13, 1941
State ID:71439641
Reg. number:0393273
Status:900 - expired
Status date:Jan 10, 1986
Illustration:Typeset: Word(s)/letter(s)/number(s)
Goods & Services:Work gloves
Owner:Wells Lamont Smith Corporation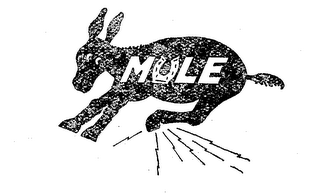 Status:Inactive
Registration:May 19, 1922
State ID:71164129
Reg. number:0181596
Status:900 - expired
Status date:Feb 5, 1986
Illustration:Drawing or design which also includes word(s)/ letter(s)/number(s)
Goods & Services:Electric storage batteries
Owner:Albert Setzer