Route De Morneg, El Yasminet, Tunis, Tunis, Tunisia
Industry:Retail
Site:the-muslim-store.com
Description:The Muslim Store ou M-store est la première société tunisinne de vente en ligne des produits fabriqués par les économies islamiques, que ça soit des produits de mode, du cosmétiques, des parfums, les...
Specialties:E-business, E-marketing, Mode, Parfum, Cosmétique, ...
Founded:2009
Company size:51-200 employees
Industry:Management Consulting
Site:mstrat.in
Description:MStrat stands for Marketing and Strategy which is where our expertise lies. Our target is to help today's SMEs and startups reach the next level.
We strategically focus on market research,...
Specialties:Market research, New business development, Industry and market trend analysis, Company analysis, Competition analysis, ...
Founded:2013
Company size:Myself Only
Industry:E-Learning
Site:mstreetservices.com
Description:MStreet offers value added products and solutions in the e-Learning and allied domains that act as a launch platform for various services in the education and recruitment field. We offer a PaaS model ...
Specialties:E-learning, E-recruitment, Virtual meeting, Mobile learning
Founded:2010
Company size:1-10 employees
Industry:Consumer Electronics
Site:mstore.se
Description:Välsorterade butiker och helhetsleverantör av Apples produkter och tjänster. mStore finns i Stockholm, Göteborg, Malmö, Västerås, Lund, Kristianstad, Borlänge, Luleå, Skellefteå, Umeå, Örnsköldsvik,...
Specialties:Appleprodukter, Iphone, Mac, Ipad, Högtalare, ...
Founded:1987
Company size:51-200 employees
Industry:Human Resources
Site:mstratconsultants.com
Description:Founded in Bangalore in 1991, M Strat Consultants has sustained its position as a human resources service provider by demonstrating expertise in talent acquisition and development. Amongst the...
Company size:1-10 employees
Industry:Food & Beverages
Site:MStreetNashville.com
Description:MStreet Entertainment Group is Nashville's premiere, independently owned restaurant group. MStreet owns and operates Saint Anejo, Moto, Virago, Whiskey Kitchen, Kayne Prime, Tavern, and The...
Specialties:Restaurants, Hospitality
Founded:2009
Company size:501-1000 employees

190 High Street, Woodville, Derbyshire, United Kingdom
Industry:Information Technology And Services
Site:mstraining.net
Description:MSTraining is a private team of consultants, users of Microsoft Project and Project Server with easy Help and Admin Support. All done remotely via the Web.
Send email to: info@mstraining.net or...
Specialties:Microsoft project, Microsoft project server, Epm implementation & support, Training
Founded:2000
Company size:1-10 employees
Industry:Automotive
Site:mstrcrz.com
Industry:Health, Wellness And Fitness
Site:mstranslate.com.au
Description:Welcome to MStranslate, a company focussed on curating and communicating the wealth of information available on multiple sclerosis (MS), in a way that makes it easily accessible to every element of...
Specialties:Science communication, Multiple sclerosis, Social media, Research, Building online communities, ...
Founded:2012
Company size:1-10 employees
Av. Dr. Gastão Vidigal 1132, Cj 308B, Vila Leopoldina, São Paulo, Sp, Brazil
Industry:Computer Software
Site:mstrategy.com.br
Description:MStrategy Systems
We are specialized in the development of mobile systems and business intelligence with the primary objective of offering solutions that not only reflects the state of the art...
Specialties:System development, Mobility, Business inteligence, Sales automation, Cloud services, ...
Founded:2000
Company size:1-10 employees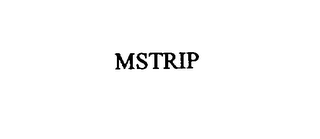 Status:Inactive
Registration:Aug 31, 2000
State ID:76120474
Status:602 - abandoned-failure to respond or late response
Status date:Nov 5, 2001
Illustration:Typeset: Word(s)/letter(s)/number(s)
Attorney:Kenneth Solomon
HOWELL & HAFERKAMP LC
7733 Forsyth Blvd Ste 1400, Saint Louis, MO 63105
Employee:Gerald T Glynn
Goods & Services:Computers, computer software, computer hardware, palm top computers, electronic organizers, personal organizers, computer software to enable the broadcasting of streaming real-time data via wireless...
Owner:Wecomm Limited

5 Promenade Europa, Nantes, France
Industry:Media Production
Site:mstream.fr
Description:Mstream est une agence de production audiovisuelle dont l'ADN est un savant mélange de conseil en communication audiovisuelle, la production de vidéos associée à des compétences techniques...
Specialties:Films corporate, Films de collectivites, Spots publicitaires, Magazines & documentaires, Reportages, ...
Founded:2001
Company size:1-10 employees