Rua Gregório Junior, Recife, Pernambuco, Brazil
Industry:Events Services
Site:mrartes.com.br
Description:A MR-Artes é uma empresa localizada na cidade de Recife-PE. Atua prestando serviços em peças de vidro e porcelana, personalizando-as com a logomarca de seus clientes. Empresas, restaurantes, bares,...
Specialties:Personalização de peças em vidros, Personalização de peças em porcelana
Founded:2011
Company size:1-10 employees
Industry:Facilities Services
Site:mraquariumservice.nl
Industry:Design
Site:mrarch.com
Description:High-end residential & commercial architecture and interior design studio in Chelsea
Company size:11-50 employees
Industry:Hospital & Health Care
Site:mrassist.com.au
Description:Cloud software for accredited pharmacists, general practitioners and clinics to share, complete and monitor the progress of home medicines reviews.
With MR Assist, accredited pharmacists can...
Specialties:Home medicines review software
Founded:2013
Company size:1-10 employees
19 Wemyss Court, Leapmoor Drive, Wemyss Bay, United Kingdom
Industry:Nonprofit Organization Management
Site:mrassociates.org
Description:MR Associates work with supported housing providers in the UK who need advice, training and other help surrounding the housing benefit scheme.
We can help you tackle a range of issues by...
Specialties:Housing benefit, Supported housing, Rent-setting, Rent re-structuring, Advocacy, ...
Founded:2000
Company size:1-10 employees
Industry:Legal Services
Site:meijerbelastingadviseur.nl
Description:Mr. A.T.H. Meijer Belastingadviseurs / Tax Lawyers is a self owned company specialized in Dutch tax law. For more than 25 years our independent tax law firm has provided tax advice and guidance to...
Specialties:Tax law
Founded:1990
Company size:1-10 employees
Registration:Mar 1, 1996
Site:mrautocars.net
Phone:(888) 708-7683, (905) 851-8521 (Fax)
Member:Fred Amir Fazelyar
Categories:Auto Dealers - Used Cars
Industry:Insurance
Site:mrautoinsurancetampa.com
Description:Mr Auto Insurance is an independent insurance agency of Tampa, Florida, with a renowned legacy of customer service excellence. Mr. Auto Insurance offers the financial security of an A++ (Superior)...
Founded:2010
Company size:1-10 employees
Phone:(647) 343-4062
Member:Mr Abbas Mohammad (Owner)
Categories:Auto Repair & Service
Status:Inactive
Doing business as:Mr. Aquarium, Inc
Status:Inactive
Doing business as:Mr. Aquarium, Inc
Status:Inactive
Member:Tirlok Ltd. Co (Manager, Managing Member, inactive)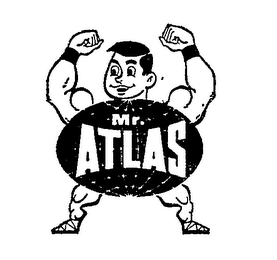 Status:Inactive
Registration:Mar 15, 1963
State ID:72164690
Reg. number:0777995
Status:900 - expired
Status date:Dec 29, 1984
Illustration:Drawing or design which also includes word(s)/ letter(s)/number(s)
Goods & Services:Prior to 1953 as to "atlas.", Prior to 1953 as to "atlas.", Leasing of industrial fork lift trucks, Mister atlas
Owner:Atlas Lift Truck Rentals & Sales, Inc