Status:Inactive
Member:Jg-5 Llc (inactive)
Industry:Law Practice
Site:ranulfojimenez.com
Description:Firma de Abogados, con especialidad en Propiedad Intelectual (Derechos de Autor y Propiedad Industrial) Asesoría Legal en diversas áreas Jurídicas (Civil Mercantil, Penal, Corporativo y Litigio)
Company size:1-10 employees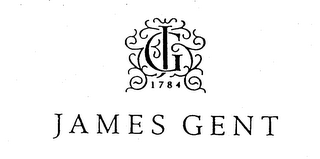 Status:Inactive
Registration:Nov 30, 1990
State ID:74121288
Reg. number:1842222
Status:710 - cancelled - section 8
Status date:Jul 6, 2001
Illustration:Drawing or design which also includes word(s)/ letter(s)/number(s)
Attorney:Joan L. Dillon
King & Spalding
191 Peachtree Street. N.e., Atlanta, GA 30303
Employee:Kelley L Wells
Goods & Services:"1784", Personal soaps; bath and shower foams, oils and gels; perfumes and colognes; shampoo, hair oils, tonics, gels, conditioners and sprays; non-medicated skin preparations; namely, cleansing and...
Owner:James Gent & Co. Limited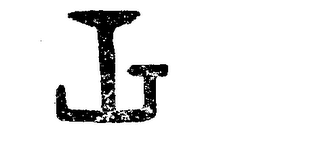 Status:Inactive
Registration:May 17, 1962
State ID:72144836
Reg. number:0748428
Status:900 - expired
Status date:Sep 17, 1987
Illustration:Drawing with word(s)/letter(s)/number(s) in Stylized form
Goods & Services:Finger rings
Owner:Joe Green
Industry:Individual & Family Services
Site:jgassocinc.com
Industry:Logistics And Supply Chain
Site:jgassocinc.com
Description:JG Associates, Inc. is a nationally recognized unloading services company providing our clients with personnel who are supervised, trained and screened both for illegal substances and criminal...
Specialties:Trailer Unloading, Trailer stripping, Tote sorting & washing, Warehoue Services Data Management Technology
Founded:1995
Company size:201-500 employees

Armitage House, Ascot, Berkshire, United Kingdom
Industry:Program Development
Site:jgapplications.com
Description:JG Applications Ltd is an iOS app development company. We first started developing iPhone and iPod Touch applications in May 2009. Since the arrival of the iPad we have expanded into universal iOS...
Specialties:iOS App Development, Objective-C, Social Media Marketing, Mobile Application Development, Mobile Marketing
Founded:2009
Company size:1-10 employees

170 North Terrace, Adelaide, Sa, Australia
Industry:Marketing And Advertising
Site:jgadvantage.com
Description:JG Advantage is an Adelaide based Marketing agency and provides website design, graphic design, digital marketing, mobile apps and in-house print services.
Our team has more than 20 years of...
Specialties:Website Design, Graphic Design, Printing Services, Digital Marketing, Mobile Apps, ...
Founded:2006
Company size:1-10 employees

Monasterio De Las Batuecas, 30, Madrid, Madrid, Spain
Industry:Accounting
Site:jgasesoramiento.com
Description:Como especialistas en gestión empresarial, con más de 20 años de experiencia profesional, pretendemos contribuir al crecimiento y mejora de su negocio, ofreciéndole nuestro apoyo en las áreas...
Specialties:Asesoría Fiscal, Asesoría económica y contable, Asesoría Laboral, PYMEs y autónomos
Founded:2013
Company size:1-10 employees
Industry:Photography
Site:jgaonline.com

Tello De Guzman, Sevilla, Spain
Industry:Construction
Site:adecuacionespacios.com
Description:Empresa constructora enfocada en obras de interior.
Visita del espacio, toma de datos, mediciones, fotografías,..... Para llevar a cabo un levantamiento sobre planos del estado...
Specialties:construcción, reformas, interiorismo, viviendas, locales
Founded:2014
Company size:Myself Only
Industry:Wholesale
Site:jgassociates.net
Description:JG Associates is a Manufacturers' Representative agency representing manufacturing suppliers of products to OEM manufacturers. Included in our product lines are: Functional Hardware; Decorative...
Specialties:GLASS: for furniture, displays and store fixtures, MIRROR: for furniture, displays, etc., HARDWARE: Functional (hinges; lid supports; bed mechanisms), HARDWARE: Decorative Pulls; knobs, WOOD PRODUCTS: (Table legs; bun feet;), ...
Founded:1983
Company size:1-10 employees
Industry:Outsourcing/offshoring
Site:JGAssistance.net
Description:With over eighteen years of administrative experience, my company offers administrative assistance to it's clients virtually. I have helped my clients in a variety of virtual assistant fields...
Specialties:Professional Real Estate Virtual Support, Small Business Administrative Assistant, Virtual Administrative Assistant
Founded:2009
Company size:Myself Only
Industry:Financial Services
Site:jgaccountingservices.com
Description:22 plus years of general corporate accounting & financial experience in small to mid-size companies. Expertise in accounts payable, accounts receivable, general ledger, payroll, financial statement...
Founded:2003
Company size:1-10 employees
Industry:Fine Art
Site:jgadamsphotogallery.com
Description:Nature and Wildlife Fine Art photography. Enjoying the outdoors and all of Gods beauty.
The company is a home based business with no business done at the physical address of the company. All...
Specialties:Photography, Nature, Wildlife, Scenery, Landscape, ...
Founded:2010
Company size:Myself Only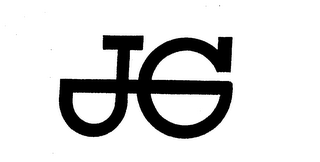 Registration:Jan 13, 1995
State ID:74621963
Reg. number:1980673
Status:800 - registered and renewed
Status date:Aug 30, 2006
Illustration:Drawing with word(s)/letter(s)/number(s) in Stylized form
Attorney:Anthony Niewyk
BAKER & DANIELS
Suite 800, Fort Wayne, IN 46802
Employee:Caryn L Hines
Goods & Services:Pipes; tubes; couplings; connectors; valves; adaptors; flow controllers; reducers; enlargers; dividers; plugs; taps; parts and fittings for all the aforesaid goods and all made of metal, Pipes;...
Owners (2):John Guest International Limited
John Guest Limited