Unit C2, Telford Way, Wakefield 41 Industrial Estate, Wakefield, West Yorkshire, United Kingdom
Industry:Import and Export
Site:jenkar.com
Description:International Freight Forwarder
Established since 1978 Jenkar has over 30 years experience, offering freight solutions to clients worldwide.
Specialising in 'deep sea export' from the UK we ...
Specialties:Exports from the UK, Storage and Distribution, Export of Cars from the UK, Imports to the UK
Founded:1978
Company size:11-50 employees
6-8 Ramage Street, Bayswater, Victoria, Australia
Industry:Transportation/Trucking/Railroad
Site:jenkin.com.au
Description:Australian owned and operated Advanced Manufacturing Engineers providing a single source solution for our customers. We specialise in CNC machining and fabricating supplying all the Road Transport...
Specialties:machining and turning, fabricating, sheetmetal, tube bending
Founded:1974
Company size:11-50 employees
1 Rydale Court Hightown, Liversedge, West Yorkshire, United Kingdom
Industry:Computer Software
Description:JENKAT SOLUTIONS LIMITED is a Computer Software company located in 1 RYDALE COURT HIGHTOWN, LIVERSEDGE, WEST YORKSHIRE, United Kingdom.

Level 2, 6 O'connell Street, Sydney, New South Wales, Australia
Industry:Staffing and Recruiting
Site:jenkinbeattie.com
Description:JENKIN BEATTIE is a SPECIALIST executive recruitment company servicing the local and regional Information and Communication Technology industry, with offices in Sydney and Melbourne.
We...
Specialties:Executive Search, Sales Recruitment Experts, Information & Communications Technology Industry Specialists, Digital & Online Recruitment, Recruiting for Vendors, Consultancy Firms, Service Providers & Systems Integrators
Founded:2009
Company size:1-10 employees
Industry:Music
Site:jenkinpiano.co.nz
Description:Tuning, repairing and servicing acoustic pianos
Company size:1-10 employees
Industry:Design
Site:jenkastudio.co.uk
Description:Jenni Karna-Escalante design interiors and creates art both for commercial and residential clients.
Having travelled, lived and studied art and design in various countries, Jenni takes influence ...
Company size:Myself Only
Industry:Law Practice
Company size:501-1000 employees
Phone:(807) 623-3433, (807) 623-3100 (Fax)
Member:Brent Trudell
Categories:Funeral Directors
Industry:Logistics and Supply Chain
Site:jenkar.com.au
Industry:Staffing and Recruiting
Site:jenkinhalls.com
Status:Inactive
Members (50):Wine & Food Education Foundation (inactive)
Legacy Lockers, Llc (inactive)
Axis Integrated Solutions, Inc (inactive)
Site-Controls, Ltd (inactive)
Heritage Films, Inc (inactive)
...
Status:Inactive
Members (2):Hamilton Davis Llc (inactive)
Dir Venture, Ltd (inactive)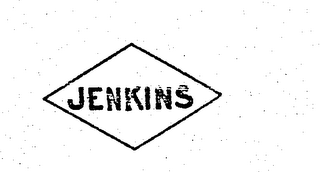 Status:Inactive
Registration:Apr 10, 1905
State ID:71000894
Reg. number:0046196
Status:900 - Expired
Status date:Mar 19, 1986
Illustration:Drawing or design which also includes word(s)/ letter(s)/number(s)
Goods & Services:Valves and parts of valves
Owner:Alfred B. Jenkins