Status:Inactive
Doing business as:Jbuz, LLC
Industry:Management Consulting
Site:jbuchanan.com
Industry:Internet
Site:google.com
Description:As fasdf adasd as fas sa fas fas fasf as fas fasf as fas fas fas fasf asf asf asf as fas fas fasf as fas fsasf ad fadf asdasdf adfasd fas fasdf asdf asf asd fas fas fas fasfasfasfasfasfas fas fas fas ...
Founded:2013
Company size:1-10 employees
Industry:Internet
Site:jbussemaker.com
Description:JBussemaker Web Development is the host company of jBussemaker Websites and the IPS system.
jBussemaker Websites builds cheap, personal, high quality websites.
If you need a personal...
Specialties:Building Websites, Virtual Airline Websites, Creating Custom Systems
Founded:2010
Company size:Myself Only
Industry:Marketing And Advertising
Site:pinkelephantgroup.ca
Industry:Legal Services
Site:jbtweets.nl
Description:* JBTweets.nl: Juridische vacaturesite 2.0
* Efficiënt en eenvoudig vacatures plaatsen op de nr.1 carrièresite voor juristen!
* Razendsnelle verspreiding van vacatures via social media en vo...
Specialties:juridische vacatures
Founded:2010
Company size:Myself Only
20 De Agosto #1662, San Borja 1368 Estacion Central Stgo, Illapel, Choapa, Chile
Industry:Transportation/trucking/railroad
Site:jbtransportes.cl
Description:Darse a conocer por ser una empresa nueva que crece que otorga buen servicio y confiables, trabajando con altos estandares para lograr la certificación del proceso .
Cuenta con bodegas en...
Specialties:encomiendas, fletes
Founded:2013
Company size:11-50 employees

9C Anvil Rd, Silverdale, Auckland, New Zealand
Industry:Furniture
Site:jbu.co.nz
Description:James Backhouse Upholstery : : fine quality upholstery
Worn out? Give your favourite furniture a new lease of life...
Re-covering, re-upholstery and renovation of your furniture, heirlooms...
Specialties:Upholstery, Re-upholstery, Fine furniture restoration, Antique furniture restoration
Founded:2007
Company size:Myself Only
Industry:Management Consulting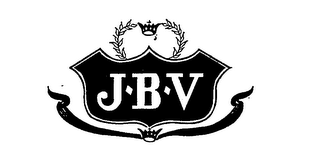 Status:Inactive
Registration:Oct 22, 1964
State ID:72204621
Reg. number:0791123
Status:900 - expired
Status date:Sep 15, 1985
Illustration:3000
Goods & Services:Fresh vegetables and melons, Jbv
Owner:J