Status:Inactive
Doing business as:Janinc LLC
Registration:Apr 6, 2003
Site:thomaslaw.ca
Phone:(604) 915-7113, (604) 915-7114 (Fax)
Member:Janine Thomas (President)
Categories:Attorneys & Lawyers
Industry:Marketing And Advertising
Site:janinedaltonmarketing.com
Description:Janine Dalton Marketing Consulting develops solutions to small business marketing problems. Janine specializes in helping service-based companies, particularly in the areas of Wellness and Travel....
Specialties:Small business marketing, Website design, Marketing planning, Business building, Social Media, ...
Founded:2010
Company size:1-10 employees
Industry:Writing And Editing
Site:janinejohn.co.uk
Description:Providing research and communications support (including copywriting, communication planning, technical communication, editing and photography) to businesses and organisations. Janine has a...
Company size:Myself Only
Koenigstrasse 16, Hamburg, Germany
Industry:Writing And Editing
Site:janinebrauneis.com
Description:My services for your success:
WRITING: always the right word
- Technical-promotional texts for image brochures, customer magazines, newsletters, mailings etc.
- Technical documentation ...
Specialties:Writing, Technical Translation, Full Service Marketing
Founded:2010
Company size:Myself Only
Industry:Arts And Crafts
Site:janinebrown.com
Description:Abstract paintings and painted paper collage
Company size:Myself Only
28 Greville Street, London, London, United Kingdom
Industry:Retail
Description:JANINE JOSEPH LIMITED is a Retail company located in 28 GREVILLE STREET, LONDON, LONDON, United Kingdom.
Industry:Hospital & Health Care
Site:jmdijkhuizen.nl
Description:Zelfstandig ondernemer.
Thema's: Gastvrije zorg, Weerbaarheid, Teamontwikkeling, Intervise, individuele coaching.
Trainingen op maat gemaakt.
Company size:Myself Only
Industry:Architecture & Planning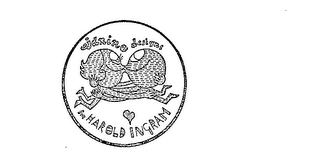 Status:Inactive
Registration:Jan 29, 1973
State ID:72447205
Reg. number:1007125
Status:900 - expired
Status date:Dec 26, 1995
Illustration:Drawing or design which also includes word(s)/ letter(s)/number(s)
Goods & Services:The word "designs" is disclaimed., Articles of outer clothing-namely, pullovers, jumpers, cardigans, vests, dresses, trouser suits, sweaters, tops, shirts, tank tops, jackets, and jump-suits, all of...
Owner:Harold Ingram Limited