Industry:Security And Investigations
Site:jannisar.com

Parksingel 45, Biddinghuizen, Nederland, Netherlands
Industry:Hospital & Health Care
Site:janovereem.com
Description:Ik ben gespecialiseerd in woningaanpassingen, voor de particuliere markt en voor een WMO aanvraag van Uw gemeente.
Ik lever veel verschillende merken en kan U altijd een scherpe offerte...
Specialties:Woningaanpassingen, Klussen, Elektrowerk
Founded:2012
Company size:Myself Only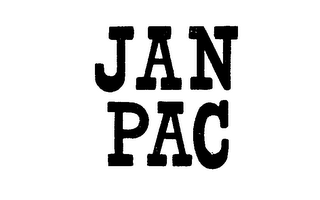 Status:Inactive
Registration:Jan 3, 1966
State ID:72235679
Reg. number:0816628
Status:900 - expired
Status date:Jan 11, 1987
Illustration:Drawing with word(s)/letter(s)/number(s) in Stylized form
Goods & Services:Without waiver of common law or other rights, no registration rights are claimed for the word "pac" separate and apart from the mark., Paper napkins, paper table covers, paper facial and toilet tissue
Owner:Janet Paper Corp
500 Calle De La Tanca, San Juan, PR 00901
Status:Inactive
Industry:Nonclassifiable Establishments
5 Conifer Court Lead Road, Ryton, United Kingdom
Industry:Management Consulting
Description:JAN PALLAS ASSOCIATES LIMITED is a Management Consulting company located in 5 CONIFER COURT LEAD ROAD, RYTON, United Kingdom.
Industry:Accounting
Site:JanOwensConsulting.com
Description:Whether you have budget constraints, are not ready for the commitment of a full time CFO, or simply need the support of someone with strong finance and operations acumen, I can provide executive...
Specialties:financial services, CFO, controller, risk management
Founded:2006
Company size:Myself Only
Industry:Building Materials
Industry:Human Resources
Site:janovermeer.nl
Description:Mijn drive :
Mensen, teams en organisaties vanuit intrinsieke motivatie keuzes laten maken en in beweging brengen. Dat leidt tot gepassioneerd richting geven aan drijfveren.
Plezier en...
Company size:Myself Only

Europaweg 2, Vleuten, Netherlands
Industry:Wholesale
Site:janoskam.nl
Description:Jan Oskam BV is importer and exporter of vegetables, fruits and citrus. We are located in the middle of the Netherlands. Jan Oskam BV distinguishes itself by flexibility, reliability, professionalism ...
Specialties:F&V export, F&V import, Warehousing, Apples and pears growing
Founded:1951
Company size:11-50 employees
Kingswinford, West Midlands, United Kingdom
Industry:Management Consulting
Site:jannorton.co.uk
Description:To date, we have worked mostly with the public sector on the implementation of national and local policy in ways that are tailored to specific local needs. We offer a portfolio of services across...
Specialties:teenage pregnancy, sexual health, health service, local authorities, third sector
Founded:2006
Company size:1-10 employees
Industry:Building Materials
Site:janopreij.nl
Description:Business in building materials for professionals and DIY.
With 5 sites in the region we can take care of a complete range of needs. Timber, stones, bricks, tools, raw materials are part of the...
Specialties:Timber, stones, bricks, tools and raw building materials.
Company size:51-200 employees

Bijsterhuizen 51-15, Wijchen, Gelderland, Netherlands
Industry:Real Estate
Site:janoosterhoutontwikkeling.nl
Description:Projectontwikkelaar Jan Oosterhout Ontwikkeling B.V. is actief op het gebied van ontwikkeling van hoofdzakelijk woningbouw. Dat is op zich niet zo bijzonder, maar onze visie en aanpak zijn dat wel....
Specialties:projectontwikkeling, woningbouw, nieuwbouw
Founded:2013
Company size:1-10 employees
Industry:Design
Site:janooms.nl
Wilhelminalaan 2A, Hoorn, Netherlands
Industry:Human Resources
Site:janolijve.nl
Description:SPONSOR VAN JUNIOREN A1 KORFBALVERENIGING ADOS, HOORN
MISSIE:
Mensen in beweging brengen, waardoor zij hun talenten ontdekken, ontwikkelen en duurzaam kunnen...
Specialties:persoonlijke coaching, loopbaanbegeleiding, intervisiebegeleiding, loopbaanonderhoud, training beoordelen en coachen voor leidinggevenden, ...
Founded:2008
Company size:Myself Only
Industry:Professional Training & Coaching
Site:janokelley.com
Industry:Automotive
Site:jan-nygaard.dk
Description:Velkommen til Jan Nygaard AS.
Deres direkte vej til ren køreglæde.
Uanset, om De er interesseret i en fabriksny BMW eller en brugt bil, søger kvalitetsudstyr til Deres BMW eller ønsker at...
Specialties:BMW og MINI - Autoriseret Salg og Service, BMW og MINI leasing til private og erhverv, BMW International and Diplomatic Sales, BMW Premiums Selection - certificerede brugte BMWer
Company size:51-200 employees