Industry:Writing And Editing
Site:JamieEason.com
Industry:Photography
Site:jamiecorbin.co.uk
Industry:Management Consulting
Site:cuticchia.com
Industry:Sports
Site:2011ussenioropen.com
Industry:Design
Site:WWW.JamieFlorence.com
Description:Interior design and decoration services for all residential spaces:
Consultation Services
Space Planning
Furniture Selection
Hardware Selection
Color Consultation...
Specialties:Kitchen & Bath Design
Founded:2007
Company size:Myself Only
Industry:Architecture & Planning
Site:jamiefallaarchitecture.info
Description:Jamie Falla Architecture is an award winning design practice with a simple and universal vision to make positive contributions to the quality of our built environment and to create places that enrich ...
Founded:2014
Company size:1-10 employees
Industry:Management Consulting
Site:jamiecunningham.com
Description:World Class Business and Coaching Services to help business owners get their life back through increasing cash flow and a business that CAN work without them.
We provided specialized service...
Specialties:Business Coaching, Human Resources, Succession Planning, Family Business, Marketing Mastery
Company size:1-10 employees
Industry:Architecture & Planning
Site:jamiecomptondesign.com
Description:Designing of new homes, additions, renovations, kitchens, baths, garages, outdoor living and interior/exterior updates.
Company size:Myself Only
11480 156Th St, Edmonton, Ab, Canada
Industry:Automotive
Site:jamiedavistowing.com
Description:We are experts in handling high-risk scenarios and specialists in vehicle recovery, with documented experience in recovering equipment from some of the toughest environments in the world.
We...
Specialties:Towing, Vehicle Recovery, Heavy Rescue, Vehicle Towing
Company size:51-200 employees
Industry:Design
Site:jamiefaber.nl
Industry:Graphic Design
Site:jamiedurrant.com
Description:A senior Graphic Designer with extensive experience of graphic and web design in the video games industry. Key areas of expertise include: creating Graphical User Interfaces (GUI) for video games;...
Founded:2009
Company size:Myself Only
Gilray Rd, Diss, United Kingdom
Industry:Photography
Description:Jamie David Photography Limited is a Photography company located in Gilray Rd, Diss, United Kingdom.
Phone:(780) 990-1898
Categories:Denturists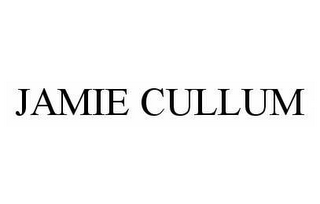 Registration:Nov 18, 2004
State ID:78519320
Status:702 - section 8 & 15-accepted and acknowledged
Status date:Feb 9, 2015
Illustration:Drawing with word(s)/letter(s)/number(s) in Block form
Attorney:Alexandra T. Mackay
Stites & Harbison PLLC
Suite 800, Nashville, TN 37219
Employee:Gene V J Maciol
Goods & Services:Sound and visual recordings featuring music; [ computer software for playing music, e-mailing and computer games; electronic publications, namely, magazines and journals featuring entertainment,...
Owner:Sussex Music Limited