Registration:Nov 2, 2013
Phone:(403) 278-2103
Members (2):James Gratton (Owner)
Zuzana Adamova Gratton (Owner)
Categories:Gas Fitting
Industry:Internet
Site:westerninternationalllc.com
Description:Jazp aims to serve high quality branded products to its customer at attractive price points. Jazp fulfills the needs of fashion people by providing high value for its customers through an excellent...
Company size:5001-10,000 employees
Industry:Nonprofit Organization Management
Site:jazzadvocate.com
Description:Jazz Advocate is the catalyst for our local jazz network in Cincinnati, Columbus and Dayton. We get the word out; you read about it, go to some of the events and hopefully tell your friends what a...
Company size:1-10 employees
Industry:Events Services
Site:jazparty.com
Description:If you can think of it, we can either execute all your special occasions like engagements, parties, weddings, business events, fashion shows, photoshoot's, exhibitions or just manage them.
Specialties:Event management, Birthday party, Wedding planning
Company size:11-50 employees
Kingston Rd, New Malden, Surrey, United Kingdom
Industry:Information Technology And Services
Description:JAZZ AFTER DARK LIMITED is an Information Technology and Services company located in Kingston Rd, NEW MALDEN, SURREY, United Kingdom.

Hindersteinlaan 75, Vleuten, Utr, Netherlands
Industry:Internet
Site:jazper.nl
Description:Online services. Webdesign, webdevelopment. Specialized in Front end development. HTML, CSS, Javascript, jQuery, AJAX. HTML5 & CSS3. Wordpress development. LESS, SASS, Node.JS, Angular.JS. PHP/MySQL...
Specialties:Frontend development, Social media management, Community management, Agile scrum
Founded:1997
Company size:1-10 employees

Status:Inactive
Registration:Feb 15, 2002
State ID:76371147
Status:606 - abandoned - no statement of use filed
Status date:Aug 12, 2003
Illustration:Drawing with word(s)/letter(s)/number(s) in Stylized form
Attorney:Carl L. Johnson
JACOBSON AND JOHNSON
One West Water Street, Saint Paul, MN 55107
Employee:Matthew C Kline
Goods & Services:Golf clubs and golf bags, Jazz four hundred sixty plus
Owner:Jazz Golf Equipment Inc

Status:Inactive
Registration:Feb 15, 2002
State ID:76370769
Status:606 - abandoned - no statement of use filed
Status date:Aug 26, 2003
Illustration:Drawing with word(s)/letter(s)/number(s) in Stylized form
Attorney:Carl L. Johnson
JACOBSON AND JOHNSON
One West Water Street, Saint Paul, MN 55107
Employee:Matthew C Kline
Goods & Services:Golf clubs and golf bags, Jazz four hundred sixty plus
Owner:Jazz Golf Equipment Inc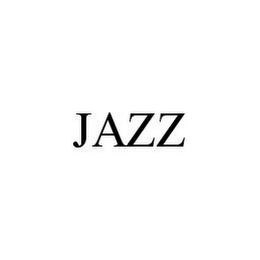 Status:Inactive
Registration:Dec 17, 2003
State ID:78341917
Status:602 - abandoned-failure to respond or late response
Status date:Feb 23, 2006
Illustration:Drawing with word(s)/letter(s)/number(s) in Block form
Attorney:Esquire David J. Kera
Employee:Vivian M First
Goods & Services:Radio broadcast transmitters
Owner:Nautel Limited
Correspondent:David J. Kera
OBLON SPIVAK MCCLELLAND MAIER
1940 Duke St, Alexandria, VA 22314