Industry:Apparel & Fashion
Site:jackspratt.com
Description:Jeans manufacturer
Company size:51-200 employees
Industry:Retail
Site:jacksprout.com
Description:A company dedicated to promote the trademarked character, Jack Sprout. www.jacksprout.com
Company size:Myself Only
Industry:Publishing
Site:SpyWriter.com
Industry:Real Estate
Site:jackstaperealtors.com
Description:Real Estate
Company size:1-10 employees
Phone:(604) 872-8415, (604) 985-0234 (Fax)
Member:Owner/operator
Categories:Locks & Locksmiths
Industry:Luxury Goods & Jewelry
Site:jackstillman.com.au
Description:Jack Stillman is a fashion and accessories brand for men. Life should be about being confident and carefree with an ample smattering of adventure. Die with memories not dreams we say!
Our motto...
Specialties:Mens Bags and Wallets, Sterling Silver Jewellery, Mens Casual Shirts, Accessories for men
Founded:2013
Company size:1-10 employees

12-05 Park Mall, 9 Penang Road, Singapore, Singapore
Industry:Education Management
Site:jackstudy.com
Description:JACK StudyAbroad can trace its history back to 2005. Since then, it has expanded our partnerships with many leading universities and colleges across the United Kingdom, Australia, New Zealand and the ...
Specialties:education management, student recruitment
Founded:2009
Company size:11-50 employees
Industry:Design
Site:jacksublime.com
Description:An fresh and innovative Alaska-based creative agency for small businesses. We create clean, stylish, and effective design for websites, company brands, and print materials. We also offer marketing...
Specialties:Web Design, Graphic Design, Branding Design, Marketing Strategy for Small Businesses
Company size:1-10 employees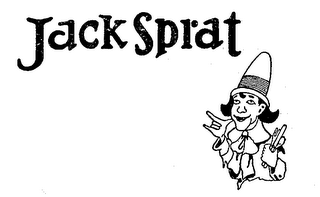 Status:Inactive
Registration:Feb 17, 1923
State ID:71176235
Reg. number:0176742
Status:900 - expired
Status date:Jan 10, 1986
Illustration:Drawing or design which also includes word(s)/ letter(s)/number(s)
Goods & Services:Canned grapefruit, canned fruit salad, canned pimientoes, canned tunny, canned salmon, canned shrimp, canned fish flakes, chocolate, cocoa, canned asparagus, evaporated milk, rolled oats, cornstarch...
Owner:Western Grocer Company