Industry:Online Media
Site:j3trust.com
Industry:Marketing And Advertising
Site:j3social.com
Description:J3Social specializes in the following...
Social Media Marketing: We manage you social media accounts, engage your customers, grow your following and assist you with promotions and special...
Specialties:Social Media Marketing, Brand Management, Text Message Marketing
Founded:2011
Company size:1-10 employees
Industry:Marketing And Advertising
Site:j3text.com
Description:J3Text is a mobile marketing and messaging company providing the most cost effective solutions for small business. Our innovative technology offers mobile messaging solutions targeted to any...
Founded:2010
Company size:1-10 employees

Garbic, Monferran-Savès, France
Industry:Retail
Site:j3sport.fr
Description:La Boutique de Rugby en ligne J3SPORT est avant tout un "projet passion", né de la rencontre de 3 passionés aux compétences complémentaires et d'un rugbyman professionnel.
Jean-Philippe...
Specialties:Rugby, sport, clubs
Founded:2008
Company size:1-10 employees
Industry:Design
Site:j3wels.co
Description:We believe 3D printing fundamentally shapes our joint future
The 3D printing revolution makes manufacturing local, ethical and sustainable
By developing and utilizing 3D technologies, we...
Specialties:3D Printing, Retail, Production, Prototyping
Company size:Myself Only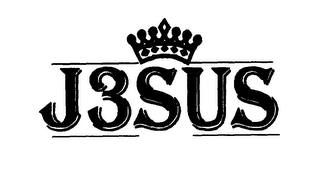 Status:Inactive
Registration:Sep 27, 2004
State ID:76613935
Reg. number:3056927
Status:710 - cancelled - section 8
Status date:Sep 28, 2012
Illustration:3000
Employee:Josette Miche Beverly
Goods & Services:Watches and jewellery, Jesus
Owner:Victor, John