Industry:Retail
Site:jandjfoods.com
Categories:Handyman Services
Status:Inactive
Doing business as:J. & J. Fritz Media, Ltd
Status:Inactive
Doing business as:J&J Gauging, LLC
Industry:Accounting
Site:jicga.com
Industry:Construction
Site:jjgates.com
Description:From the design of your gated entry project to the equipment selection, at J & J Gates, our Sales and Design team will assist in providing the most suitable proposal for your gated entry. No matter...
Specialties:Residential Gate Design & Service, Commercial Gate Design & Service, Gate Repair, Gate Access Systems, Gate Operators
Company size:1-10 employees
Industry:Luxury Goods & Jewelry
Description:Comercial autónomo sector relojería y joyería en Madrid. Marcas Neckmarine, Swiss Military Hanowa, GANT, Philippe Vandier, Merina, Liu Jo Luxury...
Company size:Myself Only
Industry:Health, Wellness And Fitness
Site:WWW.JJHEALTHCAREINSTITUTE.COM
Description:J & J HEALTHCARE INSTITUTE IS A HEALTHCARE SCHOOL.WE OFFER PRACTICAL NURSING, MEDICAL ASSISTANT,PATIENT CARE TECH, PHARMACY TECH, PHLEBOTOMY. PLEASE SEE OUR WEBSITE AT JJHEALTHCAREINSTITUTE.COM. WE...
Founded:2006
Company size:1-10 employees
Sukhumvit Suites Bldg, 14Th Floor, #19/139, Sukhumvit Rd., Klong Toey, Nue Sub-Dist., Wattana Dist, Bangkok, Thailand
Industry:Food & Beverages
Site:jjfoodservicevina.com
Description:Although our company serves hospitals, department stores, factories and other organizations where large numbers of people are fed by their employers, we specialize in food service for the highly...
Specialties:School Food Service, Factory Canteen Service and Management, Hospital Canteen Service and Management, University Food Service and Management
Founded:1998
Company size:501-1000 employees
Industry:Market Research
Site:jjhaimes.com
Description:Since 1985, J & J Haimes has been known as the sales and marketing problem solvers for select industry leaders. Utilizing a creative and customized approach to inside sales and marketing, we fill in...
Founded:1985
Company size:11-50 employees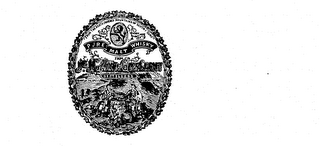 Status:Inactive
Registration:Mar 23, 1934
State ID:71349010
Reg. number:0337518
Status:900 - expired
Status date:May 19, 1997
Illustration:Drawing or design which also includes word(s)/ letter(s)/number(s)
Goods & Services:No claim is made to the words "pure malt whiskey", "distillers", "glenlivet district", and "trade mark" apart from the mark shown., Whisky, Jj grant
Owner:J. & J. Grant, Glen Grant, Limited