Registration:Jan 1, 1983
Site:ivfcanada.com
Phone:(416) 754-8742
Member:Kimberely Black (Administrator)
Categories:Health & Medical - General
Industry:Writing And Editing
Site:iveywebcontent.com
Description:Ivey Communications, now doing business as Ivey Writing Services, was established in 2008 specifically with marketing, advertising and public relations professionals in mind. We offer writing...
Specialties:Healthcare marketing articles, Press releases, Professional bios, Training materials and manuals
Founded:2008
Company size:Myself Only
Industry:Medical Devices
Site:novarix.com
Industry:Medical Practice
Site:ivf.at
Description:In vitro fertilization (IVF), assisted reproductive technologies.
The IVF Centers Prof. Zech are one of the leading European clinic groups when it comes to treating unwanted childlessness. The...
Founded:1984
Company size:51-200 employees
Industry:Real Estate
Site:iveywood.co
Description:Iveywood Consulting an economic development strategy firm built to help clients evaluate and realize projects that create wealth for communities by building strategic partnerships and opportunities....
Specialties:Economic Developme, Business Development, Non Profit Strategy, Real Estate Development
Founded:2012
Company size:Myself Only
Industry:Logistics And Supply Chain
Site:ivfcouriers.com
Description:Bespoke courier services for the next generation. IVF Couriers provide specialist handling of critical time and temperature-sensitive medical shipments. Offer personalised solutions for the legal...
Founded:2011
Company size:1-10 employees
Industry:Research
Company size:201-500 employees
Victor Von Bruns-Strasse 28, Neuhausen Am Rheinfall, Switzerland
Industry:Hospital & Health Care
Site:ivf.hartmann.info
Description:Die IVF HARTMANN AG mit Sitz in Neuhausen am Rheinfall ist einer der führenden Anbieter im Bereich der medizinischen Verbrauchsgüter und Hygieneprodukte in der Schweiz. Sie ist Teil der...
Specialties:Wundmanagement, Inkontinenzmanagement, Risk Prevention (OP-Bedarf), Desinfektionsmanagement, Erste Hilfe, ...
Founded:1871
Company size:201-500 employees

Level 2, 176 Pacific Highway, Greenwich, Nsw, Australia
Industry:Medical Practice
Site:ivf.com.au
Description:IVF Australia combines a leading group of fertility specialists, nurses, scientists and counsellors whose collective experience, research, advanced scientific care and collaborative team approach...
Specialties:Assisted Reproductive Technology (ART), Intracytoplasmic Sperm Injection (ICSI), In-Vitro Fertilisation (IVF), Pre-Implantation Genetic Diagnosis (PGD), Infertility Treatment, ...
Founded:2002
Company size:201-500 employees

3, Krimson Park, Amboli Junction, S.v. Road, Andheri West, Mumbai, Maharashtra, India
Industry:Medical Practice
Site:ivfcraftindia.com
Description:IVF CRAFT INDIA PVT LTD
is a private healthcare service provider in the areas of Obstetrics & Gynaecology and Assisted Reproduction Technology. Carving out a unique identity of providing quality ...
Specialties:In Vitro Fertilization, Pre-Implantation Genetic Screening, Maternity Home, Karyotyping, Cytogenetics, ...
Founded:1998
Company size:11-50 employees
Industry:Internet
Site:iveyhousedevelopment.com
Description:Analyze business problems and develop software solutions that help companies solve complex issues.
Company size:1-10 employees

20 Steeds Road, Muswell Hill, London, United Kingdom
Industry:Medical Practice
Site:ivfagent.com
Description:IVF Agent Ltd focuses on the connection of patients in need of infertility treatment with service providers (namely IVF centres) offering treatment. IVF Agent Ltd operates through the website...
Specialties:in vitro fertilisation, IVF, clinical embryology, assisted reproduction, ICSI, ...
Founded:2012
Company size:1-10 employees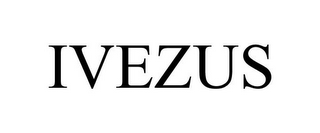 Registration:Jan 14, 2011
State ID:85218249
Reg. number:4095518
Status:700 - registered
Status date:Feb 7, 2012
Illustration:4000
Employee:Fong Hsu
Goods & Services:Injectable antidiabetic pharmaceutical preparation
Owners (2):Sanofi, 54 Rue La Boétie, France
Sanofi-Aventis, 174, Avenue De France, France