Phone:(604) 217-7444
Member:Karen Stevens (Owner)
Categories:Contractors-Alteration & Renovation
Phone:(250) 430-2533
Member:Adrian Pylat (Owner)
Categories:Air Conditioning & Heating Contractors - Commercial
Status:Inactive
Doing business as:It's In The Bag
1St Floor Blenheim House, 1 Blenheim Road, Epsom, Surrey, United Kingdom
Industry:Information Technology And Services
Site:it-services.co.uk
Description:Established in 1995, Information Technology Services (ITS) specialise in providing expert support services, consultancy and sales for over 50 small and medium sized businesses in London, Surrey and...
Specialties:It support, It systems, It maintenance
Founded:1995
Company size:1-10 employees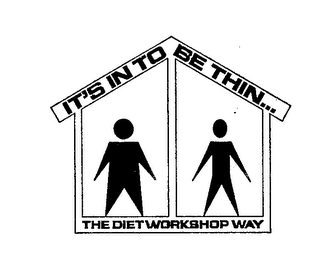 Status:Inactive
Registration:Apr 25, 1968
State ID:72296526
Reg. number:0880678
Status:900 - expired
Status date:Nov 4, 1992
Illustration:Drawing or design which also includes word(s)/ letter(s)/number(s)
Goods & Services:"the diet workshop way" is disclaimed apart from the mark as shown., Planning, executing, and supervising diet programs by means of group meetings, courses relating to diet and nutrition, and the...
Owner:Diet Workshop, Inc., The
Status:Inactive
Registration:Jun 5, 1996
State ID:75114767
Status:602 - abandoned-failure to respond or late response
Status date:Aug 12, 1997
Illustration:Typeset: Word(s)/letter(s)/number(s)
Attorney:Jeffrey H. Kaufman
OBLON, SPIVAK, McCLELLAND, MAIER, et al
Fourth Floor 1755 Jefferson Davis Hwy., Arlington, VA 22202
Goods & Services:Provision of entertainer, amusement, leisure and recreation facilities, services and amenities; nightclub, discotheque, concert, cinema and theater services; provision of casino facilities;...
Owner:Michaels, David