2A Spring Gdns, Portland, Dorset, United Kingdom
Industry:Writing And Editing
Site:island-publishing.co.uk
Description:Sole proprietor business dealing in graphics, DTP, web-management etc. Owner is also a freelance writer and transport historian which is currently the main interest/activity within the business. We...
Founded:1999
Company size:Myself Only
Shepton Mallet, United Kingdom
Industry:Design
Site:islandmonkey.net
Description:ISLANDMONKEY LIMITED is a Design company located in Shepton Mallet, United Kingdom.
Po Box 142, The Beehive, Rohais
Industry:Marketing And Advertising
Site:islandmums.com
Description:Islandmums is the hot spot for mums and families living in amazing island communities. Started as a local parenting website in the Channel Islands, it's grown into an online platform that connects...
Specialties:Loyalty card, Information, Marketing, Inspiration, Business, ...
Founded:2011
Company size:1-10 employees
Registration:Apr 1, 1992
Site:islandnet.com
Phone:(855) 813-6057, (855) 318-9709 (Fax)
Member:Steve Or Mark Morley (Contact)
Categories:Internet - Web Hosting, Internet Web Design, Internet Services
Industry:Computer Software
Site:discoverygarden.ca
Industry:Publishing
Site:islandportpress.com
Registration:Mar 1, 2006
Site:islandmortgagepro.com
Phone:(250) 478-7920, (250) 478-7944 (Fax)
Members (2):Ted Jones (President)
Mckenzie Gartside (Contact - Courtenay)
Categories:Mortgages
Industry:Financial Services
Industry:Textiles
Site:islandreamstextiles.com
Description:Custom Designed Fabrics , art, tiles, soft goods,
case goods for the Hospitality Industry.
Visit our website for more information
Company size:1-10 employees
Industry:Entertainment
Site:islandriddimz.com
Description:Isandriddimz.com, Inc. A Dominican entertainment website, based in Dominica with branches within North America and the UK.
Islandriddimz's , a user-friendly Internet website that provides free...
Company size:1-10 employees
54 Oxberry Ave, London, United Kingdom
Industry:Motion Pictures And Film
Site:islandsandrivers.com
Description:ISLANDS AND RIVERS LTD is a Motion Pictures and Film company located in 54 Oxberry Ave, London, United Kingdom.
Phone:(250) 388-4650
Categories:Real Estate Rental Service
Industry:Leisure, Travel & Tourism
Site:islandsinafrica.com
Description:Lodge management and marketing company
Company size:11-50 employees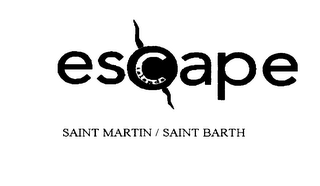 Status:Inactive
Registration:Nov 2, 1998
State ID:75581470
Status:602 - abandoned-failure to respond or late response
Status date:Jan 18, 2000
Illustration:Drawing or design which also includes word(s)/ letter(s)/number(s)
Attorney:Pascal A. Dadoun
230 Park Avenue Suite 625, New York, NY 10169
Employee:Judith A Grundy
Goods & Services:Magazine
Owner:Escape Magazine Sarl