Registration:Jan 1, 1991
Phone:(250) 337-5178
Member:Wendy Halliday (Owner)
Categories:Kennels
Industry:Internet
Site:egoshift.com
Phone:(250) 287-4441
Categories:Recycling Centers
Industry:Executive Office
Site:taza.com.mv
Industry:Retail
Site:theislandbooknook.com
Description:The Island Book Nook is a paperback exchange book store. We specialize in used paperbacks and a trade-in policy. New books include those by local authors and of local interest. We sell postcards,...
Specialties:Used paperbacks, Local author books, Books of local interest, Nature calendars
Founded:1984
Company size:Myself Only
Industry:Photography
Site:ibpstudios.com
Description:We are a full service photography and web design studio located in Washington DC. We shoot weddings, family portraits, landscapes but we specialize in model portfolio creations.
Company size:Myself Only

905 Fort Street, 911 Fort Street, Victoria, British Columbia, Canada
Industry:Printing
Site:islandblue.com
Description:Island Blue has transformed into a technologically advanced Digital Print & Imaging centre,providing a wide variety of black & white and full colour printing and finishing services.
The...
Specialties:Full colour digital printing & copying, Wide format b/w & colour plotting & printing for the aec industry, Wide format colour printing, Printing solutions for publishers & authors, Drymounting & laminating, ...
Founded:1912
Company size:11-50 employees
Registration:Jan 1, 1993
Phone:(250) 360-2211
Member:Dan Woznica (Contact)
Categories:Carpet & Rug Dealers-New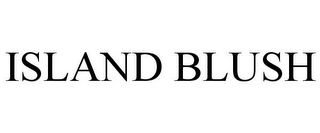 Registration:Dec 28, 2014
State ID:86491016
Status:630 - new application - record initialized not assigned to examiner
Status date:Jan 7, 2015
Illustration:Drawing with word(s)/letter(s)/number(s) in Block form
Attorney:Joshua M. Gerben
Gerben Law Firm Pllc
1050 Connecticut Ave Nw Fl 10, Washington, DC 20036
Goods & Services:On-line retail store services featuring perfume, nail polish and jewelry; retail shops featuring perfume, nail polish and jewelry
Owner:Island Blush N.v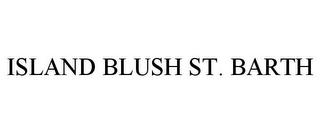 Registration:Dec 28, 2014
State ID:86491018
Status:630 - new application - record initialized not assigned to examiner
Status date:Jan 7, 2015
Illustration:Drawing with word(s)/letter(s)/number(s) in Block form
Attorney:Joshua M. Gerben
Gerben Law Firm Pllc
1050 Connecticut Ave Nw Fl 10, Washington, DC 20036
Goods & Services:Nail polish; perfume
Owner:Island Blush N.v
Phone:(250) 537-2812, (250) 537-1926 (Fax)
Categories:Art Galleries, Dealers & Consultants