Industry:Education Management
Industry:Primary/secondary Education
Site:is289.org
Industry:Computer Software
Company size:11-50 employees
Industry:Construction
Site:isameen.com
Description:IS Ameen (ISA) was founded in 2001, incorporated as a Limited company in 2004, delivering world class professional construction consultancy services across diverse sectors of the property and...
Specialties:Quantity Surveying & Cost Consultancy, Project Management, Client Advisor, Commercial Management
Founded:2001
Company size:1-10 employees
Industry:Marketing And Advertising
Site:impremta.cat
Description:IS 2.0 podriem dir que és la evolució de l'empresa de caràcter familiar, fundada el 23 d'abril de 1947 per Florenci Suñé i Ferrer sota el nom de Llibreria-Impremta Goya a la carretera de Vic, 53 de Ma...
Founded:2013
Company size:1-10 employees
Industry:Human Resources
Site:is5.co.uk
Description:It is our purpose to help individuals and organisations identify and realise their potential through coaching and training.
...is 5 - a different answer. Because we believe 2 x 2 does not have...
Specialties:...is 5 performance - coaching and training for organisations and teams, ...is 5 fulfilment - personal development coaching for individuals, ...is 5 journeys - personal development holidays to memorable places
Founded:1987
Company size:Myself Only
Industry:Law Practice
Site:iturrinosegovia.com
Description:ISAbogados, fundado en 2005, es un despacho integrado por un equipo de profesionales con una dilatada experiencia en el asesoramiento jurídico y financiero de personas físicas y PYMES.Estamos...
Specialties:Derecho de familia, Derecho laboral, Derecho penal, Derecho mercantil, Gestoría fiscal, laboral y contable, ...
Founded:2005
Company size:1-10 employees

10260 - 112 Street, Edmonton, Alberta, Canada
Industry:Graphic Design
Site:is-alive.com
Description:Proud to be providing leading practice user-centered design, and web communication infrastructure.
Based in Edmonton, Alberta, Canada.
With a focus on user-centered design, our media...
Specialties:user centered design, web communication infrastructure, eLearning, learning media production
Company size:1-10 employees
Industry:Human Resources
Site:eiseg.com
Industry:Investment Management
Site:isasset.com
Description:Is Asset Management was founded in October 2000, as a subsidiary of Isbank which is the largest private bank in Turkey. The Company provides discretionary and non-discretionary asset management...
Founded:2000
Company size:51-200 employees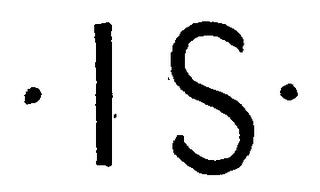 Status:Inactive
Registration:Jun 21, 1963
State ID:72171581
Reg. number:0771126
Status:900 - expired
Status date:Sep 9, 1984
Illustration:Drawing with word(s)/letter(s)/number(s) in Stylized form
Goods & Services:Wedding rings
Owner:Sampel C. Steinmann
Status:Inactive
Registration:Aug 23, 1965
State ID:72226295
Reg. number:0813402
Status:900 - expired
Status date:Jan 19, 1989
Illustration:Drawing with word(s)/letter(s)/number(s) in Stylized form
Goods & Services:Jogging machines, and parts thereof, for the printing and binding industries, Is
Owner:Ilya Scheinker