Industry:Information Technology And Services
Industry:Design
Site:irvbriscoe.com
Industry:Internet
Site:irventu.com
Description:Recent advances in technology allow your microbusiness or microenterprise to quickly become globally relevant. Irventu is determined to keep your business at the forefront of your sector by providing ...
Specialties:Translation, Localization, Internationalization, Customer service
Founded:2011
Company size:Myself Only
Registration:Feb 20, 2001
State ID:L-0978693-6
Entity State:AZ
Members (2):Irving Footlik (Manager), 1548 Tower Rd, Winnetka, IL 60093 (Physical)
Irving Footlik (Member), 1548 Tower Rd, Winnetka, IL 60093 (Physical)
Calle Dean Martí, 46 - Entresuelo, Castellón De La Plana, Castellón, Spain
Industry:Accounting
Site:irviconsultores.com
Description:Consultora especializada en la dirección administrativa y financiera de la empresa.
Los economistas que integran IRVI Consultores cuentan con una amplia formación en materias de dirección...
Specialties:Dirección financiera, Control de gestión, Productividad y eficiencia empresarial
Founded:2002
Company size:1-10 employees
Industry:Information Technology And Services
1582 Calle Cavalieri, San Juan, PR 00927
Status:Inactive
Industry:Veterinary Services, Specialties
Member:Antonio L. Rivera (Principal, inactive)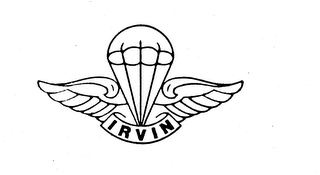 Status:Inactive
Registration:Oct 13, 1992
State ID:74322325
Reg. number:1845543
Status:710 - cancelled - section 8
Status date:Apr 23, 2005
Illustration:3S15
Goods & Services:Ejector seats
Owner:Irvin Aerospace Limited