Industry:Think Tanks
Site:iocurve.com
Description:IOCurve strives to take on difficult and often amorphous projects, often dealing with large data sets or providing simple, elegant solutions for recognized industry issues.
Main product is...
Specialties:Data Modeling, Data Mining, Rapid Prototyping, Innovation
Founded:2008
Company size:1-10 employees
Industry:Information Services
Site:iodbiz.com
Description:We provide unique post sales services to consumers on behalf of brands which allows them to understand the complete behavior of their consumer base and perform detailed trend analysis.
This...
Founded:2013
Company size:1-10 employees
Status:Inactive
Registration:Feb 12, 1993
State ID:74358742
Reg. number:1819886
Status:710 - cancelled - section 8
Status date:Nov 13, 2004
Illustration:Typeset: Word(s)/letter(s)/number(s)
Employee:Cheryl A Butler
Goods & Services:Printed publications and periodicals; namely, news magazines, series of fiction books, newspapers, educational newsletters, stationery, and instructional and teaching materials in the field of math...
Owner:Institute Of Directors
Correspondent:Ronald E. Shapiro
VORYS, SATER, SEYMOUR & PEASE LLP
1828 L Street N.w. Eleventh Floor, Washington, DC 20036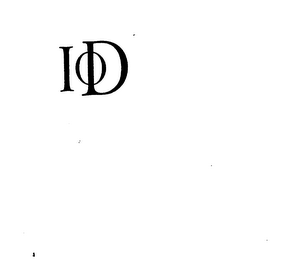 Registration:Jun 28, 1994
State ID:74544410
Reg. number:2021601
Status:800 - registered and renewed
Status date:Mar 18, 2008
Illustration:Drawing with word(s)/letter(s)/number(s) in Stylized form
Attorney:Ronald E. Shapiro
MILES & STOCKBRIDGE PC
1751 Pinnacle Drive Ste. 500, Mc Lean, VA 22102
Employee:Craig D Taylor
Goods & Services:Catering, restaurants, cafe and bar services; providing banquetting facilities; providing conference and exhibition facilities; accommodation services; association services, namely promoting the...
Owner:Institute Of Directors

3 Albion Place, Leeds, West Yorkshire, United Kingdom
Industry:Professional Training & Coaching
Site:iodyorkshire.co.uk
Description:The IoD is your representative in business. Here are the key points that make up our philosophy:
• Helping you develop your ideas in a manageable way
. As a director, you're likely to be...
Founded:1903
Company size:11-50 employees
Industry:Management Consulting
Site:iodparc.com
Description:IOD PARC is a leading global specialist provider in the field of results-based performance assessment in international development. We have undertaken over 500 consultancy assignments in over 50...
Specialties:Performance Assessment, Transition Management, Strategy Development, Systems Development, Project Management, ...
Founded:1997
Company size:11-50 employees

Industry:Architecture & Planning
Site:iod-aep.de
Description:The Institute of Development specialises in Planning Buildings for Health and Infrastructure.
Company size:1-10 employees
Industry:Management Consulting
Description:Our PhilosophyConstitutionIoD CouncilBoard of DirectorsDirector PublicationsPublic AppointmentsIoD internationalWorking with the IoDIoD CommitteesPage Tools
Print this pageResize UpResize...
Company size:10,001+ employees
Industry:Nonprofit Organization Management
Site:iod.com
Description:IoD members enjoy the benefits of having an influential organisation on their side in representing their concerns to government, and at their side in providing professional business support wherever...
Company size:1-10 employees
Industry:Hospital & Health Care
Site:iodincorporated.com
Description:With more than 30 years' experience in modernizing health information management, IOD unlocks data throughout the healthcare enterprise for on-demand delivery in actionable form. With a unifying,...
Company size:1001-5000 employees
Industry:Human Resources
Site:iod.nc
Industry:Motion Pictures And Film
Site:iodamedia.com
Description:Ioda Media was founded in 2011 in Portland, Oregon to create and deliver high quality digital media that captivates the audience. We provide a wide variety of digital media works including...
Specialties:Video Production, Motion Graphics, Aerial Video
Founded:2011
Company size:1-10 employees
Industry:Management Consulting
Site:iodanet.org
Description:IODA's purpose is create a vibrant space for face to face personal and professional experiences by being part of a lively, international, cross-cultural community of OD people
Company size:51-200 employees
Industry:Staffing And Recruiting
Site:iod.com
Description:Ulster Reform Club
Royal Avenue
Belfast
With 1000 key decision makers in NI the Institute is the perfect platform to network in a successful and professional environment. To join...
Company size:501-1000 employees
Status:Inactive
Registration:May 25, 1977
State ID:73127951
Reg. number:1099493
Status:710 - cancelled - section 8
Status date:Feb 20, 1985
Illustration:Typeset: Word(s)/letter(s)/number(s)
Goods & Services:Periodically published reports containing oil and gas well completion data