Industry:Internet
Site:iloa.org
Industry:Luxury Goods & Jewelry
Industry:Oil & Energy
Site:ilddirect.com
Description:International Lubricant Distributors (ILD), is an Australian based lubricant marketing company focused on distributing premium lubricants to Australian and international markets.
ILD brings a...
Specialties:Mining lubricants, Transport lubricants
Founded:2008
Company size:11-50 employees
Industry:Hospitality
Site:luxuryhotelassociation.org
Description:The International Luxury Hotel Association is a membership based global non-profit association for the luxury hospitality and travel industry. The ILHA provides its members with the resources needed...
Specialties:Hospitality association, Luxury hotel association
Company size:11-50 employees
16 Sussex Street, London, United Kingdom
Industry:Market Research
Site:im2mc.org
Description:INTERNATIONAL M2M COUNCIL is a Market Research company located in 16 SUSSEX STREET, LONDON, United Kingdom.
Industry:Industrial Automation
Site:Machineimports.com
Description:International Machine Imports has been delivering premium quality machinery and advanced manufacturing solutions for industrial customers with very specific needs and a desire for outstanding quality ...
Specialties:Additive manufacturing - industrial, 3d printing - industrial, Copper alloys - wire, Advanced manufacturing consulting & implementation, Additive manufacturing production, ...
Founded:2002
Company size:11-50 employees
Logan Road, Stones Corner, Brisbane, Queensland, Australia
Industry:Leisure, Travel & Tourism
Site:Www.intluxurygolf.com
Description:International Luxury Golf specializes in running golfing holidays at a truly platinum level. If you are looking for something different to thank your top clients, best performing staff, or a trip of...
Specialties:Luxury golfing holidays
Founded:2011
Company size:1-10 employees
13-636 Edward Ave Richmond, Hill, Ontario, Canada
Industry:Machinery
Site:vdiholder.ca
Description:CNC Milling VDI Lathe Tool Holder Distributors.
International Luggage Manufacturing Company Building, Jeddah, Makkah, Saudi Arabia
Industry:Industrial Automation
Description:International Luggage Manufacturing Company is an Industrial Automation company located in International Luggage Manufacturing Company Building, Jeddah, Makkah, Saudi Arabia.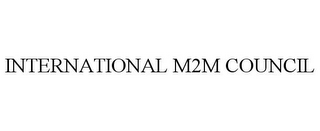 Registration:Dec 20, 2013
State ID:86150014
Reg. number:4650648
Status:700 - registered
Status date:Dec 2, 2014
Illustration:Drawing with word(s)/letter(s)/number(s) in Block form
Attorney:Gloria Tsui-Yip
MISKIN & TSUI-YIP, LLP
1350 Broadway Rm 802, New York, NY 10018
Employee:Alain J Lapter
Goods & Services:Trade association services, namely, promoting the interests of individuals and companies involved in machine-to-machine technology, embedded systems, and the internet of things; arranging and...
Owner:International M2M Council