Industry:Events Services
Site:favoritshop.invitations.com
Description:Favor-It Shop stands apart from the rest! If you want invitations and favors that are Different and Unique or Custom Designed for you, call today to set up your FREE private consultation appointment...
Specialties:Custom design work done on premises.
Founded:2000
Company size:Myself Only

Rua Quintino Bocaiúva, 1001, Moinhos De Vento, Porto Alegre, Rs, Brazil
Industry:Furniture
Site:facebook.com
Description:Revendedor autorizado dos móveis planejados Favorita.
A Favorita desenvolve soluções que conciliam modernidade, conforto e versatilidade através de uma linha completa de móveis planejados para...
Founded:2003
Company size:1-10 employees

Av.professor Vernon Krieble, 450, Bairro Itaqui, Itapevi, Sp, Brazil
Industry:Transportation/trucking/railroad
Site:favorita.com.br
Description:Somos uma empresa de Logística, com especialização no transporte de cargas fracionadas para os Estados de Goiás, Distrito Federal, Mato Grosso do Sul, Mato Grosso, Tocantins, Rondônia, Acre,...
Specialties:Transporte, Logística
Founded:1947
Company size:201-500 employees
Industry:Sporting Goods
Site:favorit.cz
Industry:Retail
Site:favorit-market.az
Description:"Favorit" is a dynamically developing retail network in Azerbaijan with high potential future growth. We are among leaders in Azerbaijani retail.
"Favorit" offers customers widest range of food...
Specialties:Retail
Company size:501-1000 employees
Industry:Automotive
Site:favorit-motors.com
Registration:Nov 4, 1996
Site:favoritmotors.ca
Phone:(416) 907-6720
Members (3):Mr. Taras Chebountchak (Director)
Mr. Serge Ledeaen (Director)
Jennifer Man (Controller)
Categories:Auto Dealers - New Cars
Str. Stefan Cel Mare, Nr. 93, Craiova, Dolj, Romania
Industry:Real Estate
Site:FAVORITimobiliare.ro
Description:1. Company Profile
We are specialized in real estate marketing, investment consulting for land, industrial, commercial and real estate projects.
Embracing new ideas and new technology, we...
Specialties:Real Estate Marketing, Project Development, Accomodation Services, Property Management
Founded:2003
Company size:1-10 employees
Katzensteige 22, Heilbronn, Heilbronn Neckar, Germany
Industry:Graphic Design
Site:favoritreisen.com
Industry:Publishing
Site:favorit-verlag.de
Description:Erfolgreiche Konzeption, Erstellung und Verkauf von: Kinderbücher, Pappbilderbücher, Vorschul- und Grundschulförderwerke, Malbücher, Activity-Books, Erstlesebücher und mehr. Sonderproduktion von Kinde...
Specialties:Publishing Children-Books
Company size:11-50 employees
Status:Inactive
Industry:Cookies And Crackers, Nsk
Phone:(787) 792-3080
Addresses:PO Box 364245, San Juan, PR 00936
8 Calle Beatriz, San Juan, PR 00968
Member:Fernando J. Pujals (President, inactive)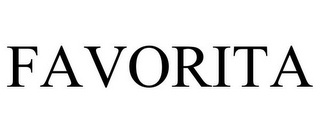 Registration:Jan 21, 2011
State ID:85223305
Reg. number:4012239
Status:700 - registered
Status date:Aug 16, 2011
Illustration:4000
Employee:Carolyn Pendl Cataldo
Goods & Services:Fresh fruits, The english translation of "favorita" in the mark is "favorite".
Owner:Reybanpac Rey Banano Del Pacifico C.a, Km. 2 1/2, Av. Carlos Julio Arosemena Frente Al C.c. Alban Borja, Ecuador
Status:Inactive
Registration:Oct 22, 1925
State ID:71222101
Reg. number:0221647
Status:900 - expired
Status date:Jan 4, 1989
Illustration:3000
Goods & Services:Sweetened condensed milk, Favorite