Doing business as:O & B Investments Ltd, Fast Glass Window Washers, I STOP BUGS CUSTOM SCREENS, Fast Glass Window Washing
Registration:Jan 1, 1984
Phone:(604) 531-9843, (604) 531-5243 (Fax)
Member:David O'brien (President)
Categories:Screens-Door & Window, Window Cleaning
Industry:Media Production
Site:andthencamelola.com
Industry:Furniture
Site:fastgondolas.com.br
Industry:Food & Beverages
Site:fastgood.cl
Description:Fast Good, es un concepto superior de ingeniería en alimentación 100% natural con productos orgánicos y proveedores comprometidos con él consumidor. Formulas desarrolladas sin químicos ni...
Specialties:Ingeniería en Alimentación, Desarrollo y Elaboración de Prodcutos Alimenticios
Founded:2012
Company size:11-50 employees
Rua Belmonte, 171 - Vila Leopoldina, São Paulo, Sp, Brazil
Industry:Construction
Site:fastgerenciadora.com.br
Description:A FAST é especializada na construção de lojas de grandes marcas em shopping centers, além de outras obras rápidas, como restaurantes e escritórios.
Missão
Gerenciar projetos de construção e...
Specialties:Construtora
Founded:2010
Company size:11-50 employees
Industry:Human Resources
Site:fastglobalrecruitment.com
Description:Fast Global Recruitment is an international employment search firm, which provides recruitment, selection, recruitment outsourcing and personnel management consulting services in the Middle East...
Specialties:CV writing, Employee search, upporting major corporates in recruitment fairs in the region, Organising recruitment fairs, Career counselling, ...
Founded:2013
Company size:1-10 employees

Bethania, El Ingenio, Calle 70, Edif. Rotulación Gráfica, Panamá, Panamá, Panama
Industry:Marketing And Advertising
Site:fgspanama.com
Description:Nos dedicamos a la venta y alquiler de Backings & Stands portátiles, impresión digital en gran variedad de sustratos, rotulaciones, diseño gráfico, confección de letreros y estructuras publicitarias....
Specialties:Stands, Backings, Impresión Digital, Letreros, Rotulaciones
Founded:2013
Company size:1-10 employees
Xiangyang S Rd, Shanghai, Shanghai, China
Industry:Retail
Site:fastgourmet.com
Description:Fast Gourmet Group is a Retail company located in Xiangyang S Rd, Shanghai, Shanghai, China.
Industry:Insurance
Site:fgcompany.com.br
Description:NOSSO OBJETIVO É APRESENTAR UM BOM SERVIÇO PARA NOSSOS CLIENTES EM ASSESSORIA DE SEGUROS...
TRABALHAMOS COM TODAS ASSEGURADORAS E TEMOS NOSSO DIFERENCIAL.
AGENDE UMA VISITA E NOS CONHEÇA,...
Founded:1996
Company size:1-10 employees
Industry:Sporting Goods
Site:fastgirlskates.com
Description:Fast Girl Skates (www.fastgirlskates.com), the first physical storefront specializing in roller derby equipment, is owned and operated by former Rat City Rollergirls La Petite Mort and Wile E....
Specialties:Roller Derby Gear, Quad Skates
Founded:2007
Company size:1-10 employees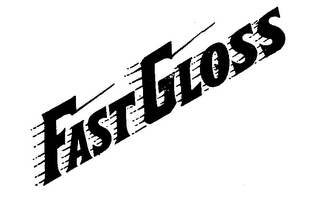 Status:Inactive
Registration:Jul 15, 1949
State ID:71582029
Reg. number:0537096
Status:900 - expired
Status date:Nov 3, 1992
Illustration:3000
Goods & Services:Hair brilliantine
Owner:Douglas, Harry G, 4036-38 Easton Avenue
Status:Inactive
Registration:Feb 4, 1965
State ID:72211355
Reg. number:0810147
Status:900 - expired
Status date:Jan 14, 1989
Illustration:1000
Goods & Services:Syndicated newspaper feature published in daily newspapers
Owner:General Features Corporation