Wuijvert 8, Naarden, Noord-Holland, Netherlands
Industry:Hospital & Health Care
Site:everywhereIM.com
Description:EverywhereIM werd in 2010 opgericht en is gespecialiseerd in het bouwen van applicaties voor de zorgsector. Denk hierbij aan apps, detailaids en Sociale Media projecten voor farmaceuten,...
Specialties:Zorg, Mobiel, Apps, Innovatie
Founded:2010
Company size:1-10 employees
Industry:Apparel & Fashion
Industry:Health, Wellness And Fitness
Site:everywheresport.com
Description:Everywhere Sport propone soluzioni innovative in grado di rispondere alle grandi opportunità del mercato dell'e-fitness, in particolare nell'ambito delle soluzioni software per dispositivi mobili e...
Founded:2013
Company size:1-10 employees
Industry:Computer Software
Site:evwsys.net
Description:Baseada nas melhores e mais modernas tecnologias do mercado mundial, dispõe de uma estrutura de profissionais altamente qualificada, contando atualmente com Soluções em Software e Hardware,...
Specialties:Desenvolvimento de Softwares, Administração de Redes, Telefonia IP, Automação Residêncial, Comercial e Industrial
Founded:2007
Company size:1-10 employees
Industry:Marketing And Advertising
Site:Everywhereugo.com
Description:A UNIQUE and REWARDING Business Opportunity
Offering You:
A fun office environment created by YOU.
A business you DEVELOP.
You develop FINANCIAL FREEDOM.
Company size:1-10 employees
Industry:Marketing And Advertising
Site:EUGOalums.com
Description:Combine our 13 years of experience building the leading turnkey indoor advertising system with cash-strapped colleges plus their surrounding businesses and what do you get? Fundraising Synergy raised ...
Specialties:Targeted, focused indoor ads
Founded:2000
Company size:11-50 employees

17 Wootton Street, London, United Kingdom
Industry:Online Media
Site:everywoman.com
Description:Everywoman is a membership organisation that supports any woman at any stage in their career. Our clients range from companies who want to develop and retain a pipeline of female leaders, through to...
Specialties:Gender Diversity, Events and Awards, Online Self-Development for Women, Leadership and Management Development, Uncovering and Championing Female Role Models
Founded:1999
Company size:11-50 employees
Industry:Legal Services
Site:EveryWordInc.com
Description:With over 22 years of experience, EveryWord is a reliable choice to deliver skilled court reporters and videographers, fair rates and useful technologies. We are small enough that we give personal...
Specialties:Realtime Court Reporting, Litigation Support, Online Document Management, Certified Videographers
Company size:1-10 employees
Industry:Computer Software
Site:everywoed.mobi
Description:EveryWord™ is a multilingual mobile Smartphone suite of mHealthcare applications for anyone who needs to monitor speech and language acquisition and usage.
EveryWord™ App. was designed...
Founded:2014
Company size:1-10 employees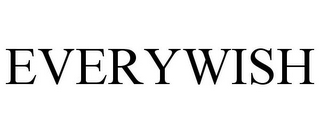 Registration:Jul 20, 2014
State ID:86342466
Status:641 - non-final action - mailed
Status date:Oct 31, 2014
Illustration:4000
Employee:Giselle Marie Agosto
Goods & Services:Colognes, perfumes and cosmetics; eau de perfume; perfume; perfume oils; perfumed creams; perfumed soap; perfumed soaps; perfumes and colognes; perfumes, eau de colognes and aftershaves, Dress...
Owner:Ebestwishes Ltd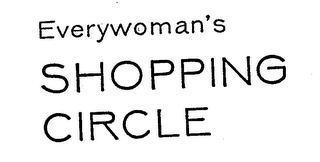 Status:Inactive
Registration:Apr 28, 1964
State ID:72192167
Reg. number:0791057
Status:900 - expired
Status date:Sep 15, 1985
Illustration:3S07
Goods & Services:Applicant disclaims the words "shop by mail"., Section of a magazine listing products for sale by mail order, Everywomans shopping circle shop by mail
Owner:Family Circle, Inc., The